IT Solutions for the Retail Industry
The retail industry has faced a year that will shape the market for decades to come – and technology has been a game changer for surviving the fluctuations. Datavail provides retailers the stability and expertise their core systems need so executives can focus on cost-cutting and recovery, and meeting the demands of tomorrow's tech-driven consumer.
Datavail Builds the Retail Industry Solutions of Tomorrow
ISO/IEC 27001 & 27701 certified. Hundreds of certifications across the leading infrastructure, database, and application platforms.
Strong background delivering IT solutions that enable retail companies to reduce costs, increase ROI, and improve customer satisfaction up to 85%.
Premier alliances with top technology providers like Oracle, AWS, Microsoft, MongoDB and more. Skilled cloud practitioners with hundreds of migrations to SaaS, IaaS, and PaaS platforms.
Proven experience helping retail customers with round-the-clock database & application coverage, loyalty programs & customer engagement, and automating supply chain processes.
Retailers Are Still Recovering from Years of Disruption

Retailers must continue to create stable, consistent unified customer experiences across mobile apps, call centers, storefronts, websites, IoT, social media, and more.

Companies that want to overcome the setbacks of the pandemic and achieve unified commerce need to be able to develop an infrastructure that integrates mobile, offline, and online purchasing so customers receive a seamless, personalized experience.
Retailers that partner with Datavail gain access to a professional team that not only has a solid track record of increasing system uptime and performance, but also knows how to leverage cutting-edge tools like automation, artificial intelligence, prescriptive analytics, and bots to keep companies ahead of the competition.
Let us help you build a data foundation that will fuel continual modernization.
24x7 Database Monitoring
Reducing failures and downtime so your critical systems stay online and functioning at peak performance.
Data Warehousing & ETL
Creating a single source of truth that connects data from sources across your organization – both digital and physical – so you can respond to real-time analytics and personalize the customer experience.
Advanced Analytics
Leveraging innovations like go-style smart checkout, smart robots, AI-enabled merchandising, touchless customer experiences, conversational commerce, and more to bring the right customers to your door and keep them coming back.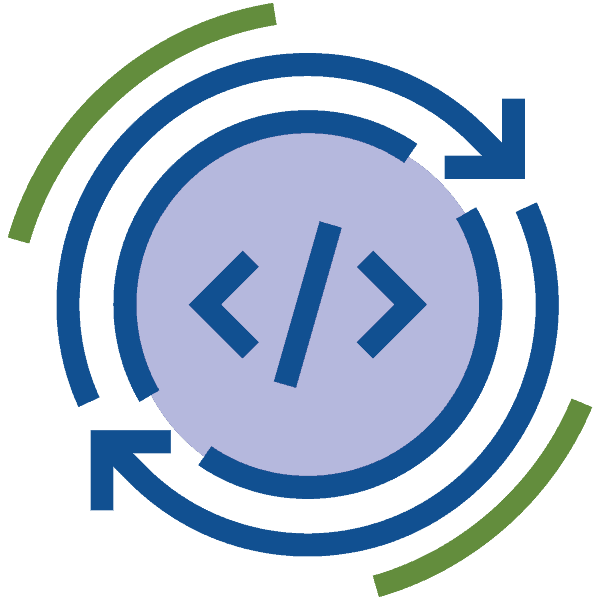 Enterprise Application Management
Implementing, configuring, and maintaining the critical enterprise applications your employees and stores rely on to deliver superior customer service, efficient supply chain, and responsible financial management.
Application Development
Building custom applications, websites, and mobile applications that deliver unique value that differentiates you from your competition.
Cloud Enablement
Increasing efficiency, modernizing, and decreasing costs by leveraging sophisticated cloud technologies that speed the pace of commerce and flex with company growth.
Contact An Industry Expert
If the pandemic taught retailers anything, it's that they should be prepared for anything; and that sooner is always better when it comes to new technology adoption. With Datavail by your side, you have a data management foundation that can withstand disruption.
Our retail industry specialists come to the table with best practices, proven methodologies, lessons learned, and custom solutions that will speed transactions and keep you top-of-mind as your customers search for products that meet their needs. We understand what a vital role data plays in your business; let us help you leverage it to meet and exceed the demands of your consumers.
Contact our team today to prepare your company for the retail innovations of the coming decade.
Give us a call: 866-834-4810 or fill out the form on this page.
This white paper will go over the highlights of one of Datavail's successful recent partnerships with an enterprise office product retailer, which realized an ROI in the multi-millions by making crucial changes in vendor performance, warehouse productivity, and freight optimization based on insights and execution by the Datavail Analytics team.
Download our white paper to learn more about how data management is becomming the new normal for ecommerce success.
This case study explores how Datavail helped a global leader in travel retail e-commerce and loyalty programs optimize its database architecture to reduce AWS overhead costs and improve scalability.
Work with Us
Let's have a conversation about what you need to succeed and how we can help get you there.
CONTACT US
Work for Us
Where do you want to take your career? Explore exciting opportunities to join our team.
EXPLORE JOBS