Advanced Analytics Consulting Services
Let us guide your next analytics project to success. Not all business intelligence consultants are created equal. Our consultants bring the best BI strategy consulting skills and knowledge transfer necessary to make successful projects happen.
What makes Datavail BI Consulting Different?
In the end, you hire people, not consulting firms. Datavail's team is comprised of not just excellent BI & analytics consultants, but great people as well. Our proven methodology can help your project succeed, regardless of stage.
We provide full application lifecycle support, including planning, designing, building, deploying, and supporting all stages of the business intelligence lifecycle. This means we can help you get a positive return on investment on your software investments.
Data Intelligence Technologies Used
Datavail's data intelligence consultants are experienced, knowledgeable and certified in the best in breed BI and analytics software applications and technologies. We ascertain your business objectives, goals and requirements, assess your environment, and recommend the tools which best fit your unique situation.

Some of the BI technologies Datavail implements include:
9.6.x and 11.1.1.x versions
Oracle BI and Hyperion Infrastructure
Qlik
Oracle APEX
Upgrades, Reviews, Full Implementations, and Second Opinions
Some of our Previous BI IT Consulting Services Projects Include:
Building a Management Reporting Portal and creating 25 reports for all levels of management for a top-tier financial investment firm.
Providing troubleshooting support and improvements for an ERP software provider's ETL operation.
Assisting a prominent energy company in the development of a roadmap for a data warehouse design and implementation.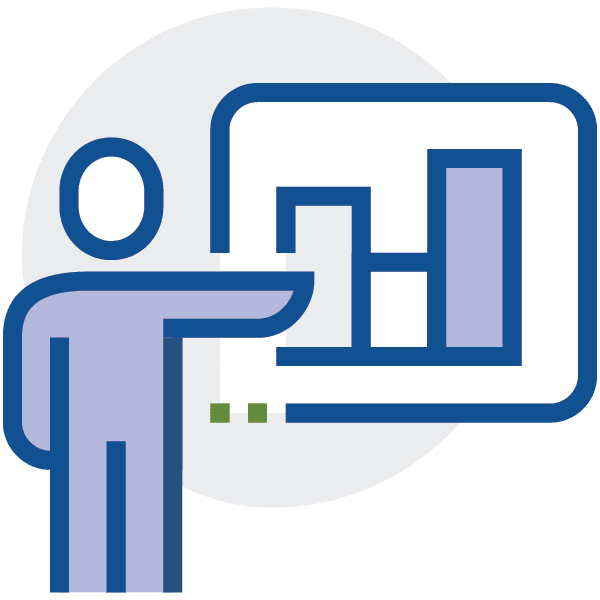 Developing and implementing 100 SSIS packages and 400+ SSRS reports to replace existing COBOL reports on a mainframe.
Speak with an expert analytics consultant today about your specific business intelligence needs, or contact us using the form on this page for more information about our services.
Contact Us
* denotes a required field:
A Panoramic View of Cloud Analytics
Moving analytics to the cloud lets you leverage the scalability, extensibility, and all the advantages of the cloud. If you choose the right strategy and technology, analytics in the cloud can help you achieve agility and differentiate your business in the market.
Transforming Information Into Insights: Reporting, Scorecards and Dashboards
Organizations have more data at their fingertips than ever before—but they also need to transform this information into clear, actionable business insights, especially in a visual format.
Use Analytics to Drive Better Decisions with Actionable Insights
By leveraging powerful machine learning, proprietary predictive algorithms, and statistical modeling, you can generate tangible business value through data-driven insights.
From Raw Data to Insightful Stories: Transform Analytics into Innovation
Research has shown that people are up to 22 times more likely to remember a fact when presented as part of a story. Learn ways to bring storytelling into your business operations.
Work with Us
Let's have a conversation about what you need to succeed and how we can help get you there.
CONTACT US
Work for Us
Where do you want to take your career? Explore exciting opportunities to join our team.
EXPLORE JOBS