Cloud Migration & Management Services
Whether you're migrating to the cloud for the first time or creating a hybrid database solution, Datavail can help provide careful planning, skilled oversight, and consistent standards for cloud operations.
Datavail Managed Cloud Services
Datavail starts with listening and understanding customer's business and IT strategic goals. We design solutions and cloud architecture per your unique needs. We will assess your current infrastructure and workload dependencies, provide a cloud migration path and processes which will result in a smooth and successful migration to the cloud.
During the actual migration, we'll validate our approach with mock migrations and upon approval will move workloads to cloud. We will help you realize the advantages of a well-designed and implemented cloud initiative through our expertise in successful cloud migration services from start to finish.
Once the cloud migration is over, Datavail can also help you with managed services in your cloud environment. We can provide ongoing service management offerings such as:
24×7 monitoring
Service requests
Monitoring & incident response with SLAs
Proactive services
Business continuity
Cloud Solution Services Include:
Comprehensive cloud migration strategy assessment. Determine whether your organization's applications and databases are ready for a cloud migration.
Comprehensive cloud assessment and well architected review. Are you already in the cloud and want to optimize? Our cloud assessment and well architected review will identify gaps in security, cost optimizations, high availability and disaster recovery, performance and observability.
Application development, migration and modernization. Address solution design and architecture, front-end design, and modernize application stack to cloud-native development stack.
Database migration, refactoring and modernization. Migrate your databases to the cloud whether you want to keep the same database engines or change database engines. Relational to NoSQL conversion? We understand the uniqueness of both and can help with migration from relational to NoSQL.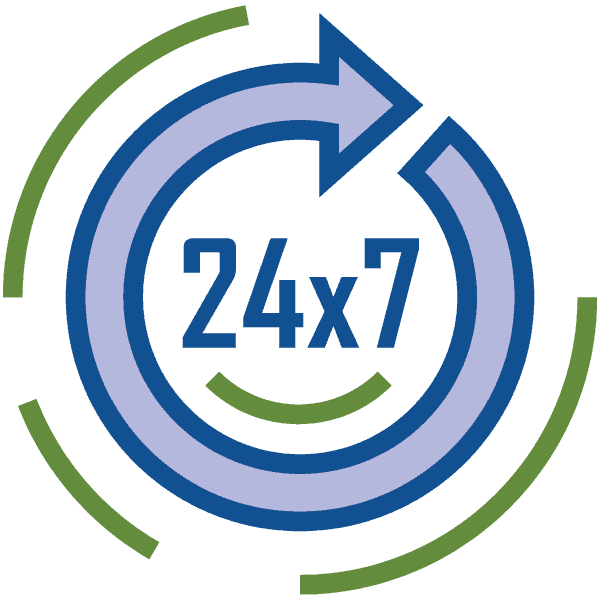 24×7 managed services. Our support includes cloud management and monitoring services, database administration support with high availability, disaster recovery, incident response, patching, and tuning.
Modernize analytics and data lake using Cloud. Asses, design and implement modern data lake and analytics solution using cloud native technology.
Datavail Provides Expertise in a Variety of Cloud Technologies
Amazon Web Services (AWS) Capabilities: Datavail is an Amazon Advanced Consulting Partner that has migrated and managed AWS Cloud deployments for 100+ clients. We deliver a total cloud package with the specialized expertise to back it up.
Microsoft Azure Capabilities: We're a Gold Microsoft Partner and Certified Cloud Solutions Provider that has helped hundreds of customers migrate their applications and database workloads to the Azure cloud.
Oracle Cloud Capabilities: Datavail is an Oracle Partner and Cloud Excellence Implementor with decades of experience, and we're happy to help clients who choose Oracle as their preferred cloud platform.
Hybrid Cloud Capabilities: We help you assess and implement hybrid cloud solutions to take advantage of multiple cloud platforms or to integrate with your on-premises resources.
You Can Count on Datavail Cloud Services
Datavail has you and your data covered, whether you need managed services, consulting, project management, or 24×7 operational support. Our clients range from mid-sized companies to the Fortune 100, so we have experience working in a variety of on-premises and cloud environments. We also work with startups that rely on robust support services to develop their revenue-generating data infrastructure.

It's time to take your systems to the cloud. Fill out the form on this page to learn more about working with Datavail.
"Our partnership with Datavail enabled us to continue servicing our existing clients while migrating to the AWS cloud, without incident and in a secure manner."
Dave Delano, Executive IT Manager, MAeHC
"...one of the reasons we chose Datavail was the unique combination that they brought to the table. They had competency managing complex databases across the board in the cloud, whether it be SQL Server, MySQL, or Oracle."
Atul Pawar, Kaplan's Vice President of Systems and Architecture
Work with Us
Let's have a conversation about what you need to succeed and how we can help get you there.
CONTACT US
Work for Us
Where do you want to take your career? Explore exciting opportunities to join our team.
EXPLORE JOBS