IT Solutions for State and Local Government
Datavail helps governments optimize operations and leverage technology to bring services to citizens, visitors, and businesses in smart, connected ways. Through automation, modern applications, and data intelligence, we have the power to change the way we live.
Align IT systems, applications, and user workflows to organizational priorities.
Empower web and mobile users – both employees and citizens looking for enhanced service levels.
Safeguard your data with higher levels of security, compliance, and fiscal accountability.
Take full advantage of the flexibility of the cloud to break down data silos and take advantage of emerging technologies such as AI.
Serving Citizens in New Ways is More Important than Ever
The pandemic changed the way we work, communicate, and interact in major ways. Governments need to be nimble and embrace emerging technology to serve and communicate with constituents.
You Need a Partner Who Will Help You Stay Connected
It's important to have a partner that understands data management and emerging technologies when navigating the smart government movement. From your infrastructure to your applications to your long-term decisions about SaaS, infrastructure cloud, and hybrid cloud services, you can rely on Datavail's team to take a strategic and compliance-focused approach to your systems.
Datavail delivers a wide range of capabilities to fit the unique needs of each organization we work with.
Application Implementation and Management
Tailoring packaged ERP solutions to help with financials, procurement, tax & revenue management, customer & stakeholder portals, and full system integration.
Cloud Enablement
Getting your organization off your expensive infrastructure and into the cloud so your teams can work together seamlessly and your constituents can access the services they need when and where they want them.
Database & Application Management and Monitoring
Keeping your critical citizen service systems online and functioning at peak performance 24×7.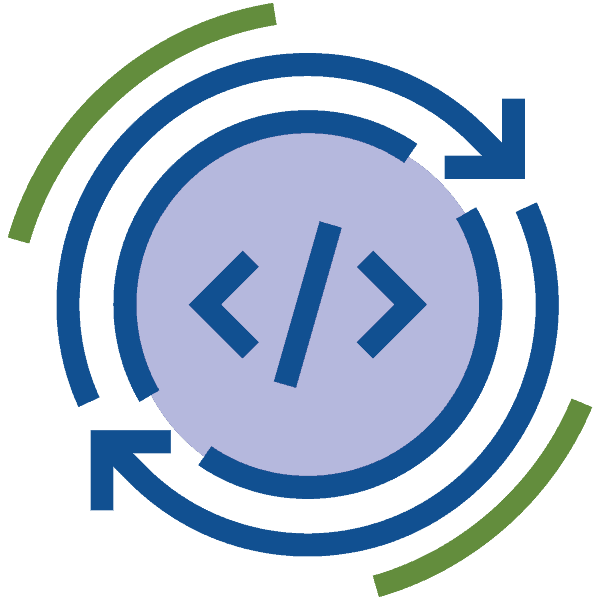 Application Development
Building custom applications and web portals that meet the specific needs of your citizens, local buisnesses and visitors.
Advanced Analytics
Leveraging innovative tools that can aggregate data from financial applications, citizen portals, buisness networks, traffic systems, and more so you can build a comprehensive view of your city and deliver valuable insights.
Data Warehousing & ETL
Creating a single source of truth that connects data from sources across your departments so you can deliver reliable analytics and access real-time data.
Contact An Industry Expert
Datavail has strong partnerships with technology leaders like Oracle, AWS and Microsoft. We have helped governments of all sizes build citizen-centric portals, tailor packaged ERP solutions, and take advantage of the cloud to help deliver the services of the future.
We can help with:
Transportation
Economic Development
Sustainable Growth
Infrastructure
Job Creation
Urbanization
Governance & Security
Education
Healthcare
Conflict & Fragility
Global Climate Change
Sanitation
Contact us today to see how you can build a smarter city with us.
This presentation will take you through essential aspects to be taken into consideration for your cloud transformation journey to create a strong technological foundation for your people.
In this case study learn how Datavail created a collaboration solution built on top of Office 365 with robust tools to improve finance tracking, and improve visibility and tracking of city projects.
In this case study learn how a local government agency solved its most pressing problems with reporting, visibility, and usability.
Work with Us
Let's have a conversation about what you need to succeed and how we can help get you there.
CONTACT US
Work for Us
Where do you want to take your career? Explore exciting opportunities to join our team.
EXPLORE JOBS