IT Solutions for the Healthcare Industry
Datavail brings deep expertise in innovative IT solutions that positively transform how healthcare providers achieve interoperability and extend value to patients, facilities, employees, government entities, and healthcare partners.
Datavail Brings Today's Skills for Tomorrow's Challenges
ISO/IEC 27001 & 27701 certified. As well as hundreds of certifications across the leading infrastructure, database, and application platforms.
Trusted partner of some of the largest healthcare organizations in North America. And premier alliances with top technology providers like Oracle, AWS, Microsoft, MongoDB and more.
Proven experience increasing database availability and performance, building analytics solutions, and lowering costs for healthcare companies of all sizes.
Skilled cloud practitioners with hundreds of migrations to SaaS, IaaS, and PaaS platforms.
Meeting Healthcare Technological Barriers Head-on
Hospitals and healthcare providers stand at the apex of technological evolution now that COVID-19 has forced digital transformation, patient-focused telemedicine, personalized healthcare, and interoperability.
The industry has an opportunity to transition from an era of massive, unparalleled disruption to digital stability that builds on new innovations and cloud technologies. As this evolution takes place, providers are facing critical concerns:

2020 survey cites EHR/EMR optimization, patient engagement/customer technologies, and data analysis as the top 3 CIO priorities.
61% of the CIOs surveyed said limited bandwidth is their biggest barrier to making progress in these IT initiatives.
Healthcare leadership wrestles with the competing goals of providing seamless, easy-to-access patient experiences and safeguarding data privacy.
Cloud is taking the front seat in healthcare with 87% of healthcare organizations planning to increase hybrid cloud adoption and decrease traditional data center deployments.
Security and data privacy remain top of mind with HIPAA violations running anywhere from $150 – $50,000 per violation.
You Need a Partner Who Will Stay the Course
When the pressure is on and the risks build, you need a partner who understands data management in the healthcare industry from the ground up. From your infrastructure to your applications to your long-term decisions about SaaS, infrastructure cloud, and hybrid cloud services, you can rely on Datavail's team to take a strategic and compliance-focused approach to your systems.
Datavail delivers a wide range of capabilities to fit the unique needs of each organization we work with.
Database & Application Management and Monitoring
Keeping your critical healthcare systems online and functioning at peak performance 24×7.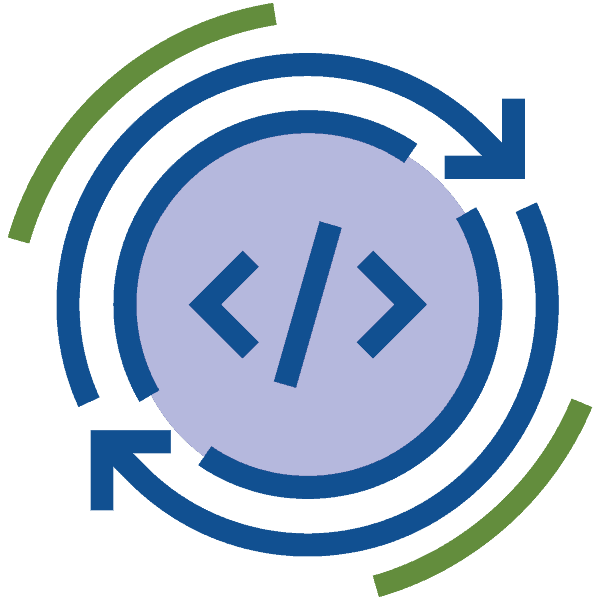 Application Development
Building custom applications and web portals that meet the specific needs of your clinicians, partners, and patients.
Data Warehousing & ETL
Creating a single source of truth that connects data from sources across your organization so you can deliver reliable analytics and access real-time patient data.
Cloud Enablement
Getting your organization off your expensive infrastructure and into the cloud so your teams can work together seamlessly and your patients can schedule and receive services quickly.
Advanced Analytics
Leveraging innovative tools that can aggregate data from remote patient monitoring equipment, financial applications, patient portals, provider and specialist networks, clinical systems, and more so you can build a comprehensive view of your organization that delivers valuable insights.
Bringing the Healthcare Industry from Fight to Flourish
We've worked side-by-side with providers as they adjusted to the challenges of the COVID-19 pandemic and evolving data privacy regulations, adopted cloud platforms, and built digital patient experiences that moved them to data-driven technology-forward operations.
Our industry specialists tackle your most critical challenges with best practices, proven methodologies, lessons learned, and healthcare industry experience that will speed project delivery and mitigate risk. We understand what a vital role data plays in your business; we will help you leverage it to meet and exceed the demands of your patients, partners, and communities.
Contact us to discuss how we can leverage your existing systems and introduce new technologies to help you build an organization of compliance, patient satisfaction, clinician success, and greater community health.
Give us a call: 866-834-4810 or fill out the form on this page.
Read this Case Study to see how improving efficiencies in the flow of patients through the health care system through e-Referral improved patient care by reducing wait times.
In this on-demand webinar, Healthcare services company, MAeHC (Massachusetts E Health Collaborative) will guide you through the steps they took to migrate their SQL database applications to the AWS cloud.
Learn why Datavail chose Amazon Web Services (AWS) to act as the endpoint so a biomedical company could have access to high-availability databases available for critical patient information.
Work with Us
Let's have a conversation about what you need to succeed and how we can help get you there.
CONTACT US
Work for Us
Where do you want to take your career? Explore exciting opportunities to join our team.
EXPLORE JOBS