IT Solutions for the Dental Industry
Datavail partners with dental organizations to build, maintain, and improve foundational systems that drive the quality and efficiency of patient care. As the demand for teledentistry continues, the industry will increasingly rely on technology to deliver the services patients require. Don't put your systems in the hands of just anyone; trust the team that has the background, experience, and credentials.
Industry Knowledge & Experience Matters
ISO/IEC 27001 & 27701 certification, HIPAA Compliance, 24×7 coverage for 300,000+ databases & applications.
Hundreds of satisfied clients from SMB to Fortune 100 with cost savings that average 20 to 50 percent with data management services.
Hundreds of certifications & partnerships with leading technology vendors.
Dental Practices Face Market Threats and Growth Opportunities
As we ease into the next decade, the dental industry faces some turbulence, but much more opportunity. Advances in technology will prove to be a game changer for successful dental chains as they navigate the demands of patients, employees, and partners. 
Building & Scaling Starts with the Details
The key to managing these challenges lies in organizational growth, and growth is only possible when your systems and software are scalable, application performance is predictable and consistent, and you have access to analytical insights that enable you to plan for the future.
A reliable IT services partner like Datavail can deliver peace of mind so you can focus on patient acquisition and retention, 21st century innovation, and internal team development. We offer a wide range of capabilities to fit the unique needs of each organization we work with.
Database & Application Management & Monitoring
Keeping your critical dental systems online and functioning at peak performance 24×7.
Cloud Enablement
Helping your organization migrate or modernize in the cloud so your teams can work together seamlessly and your patients can schedule and receive services quickly.
Advanced Analytics
Leveraging innovative tools that can aggregate data from financial applications, patient portals, internal workflow applications, partner networks, and more so you can build a comprehensive view of your organization that delivers valuable insights.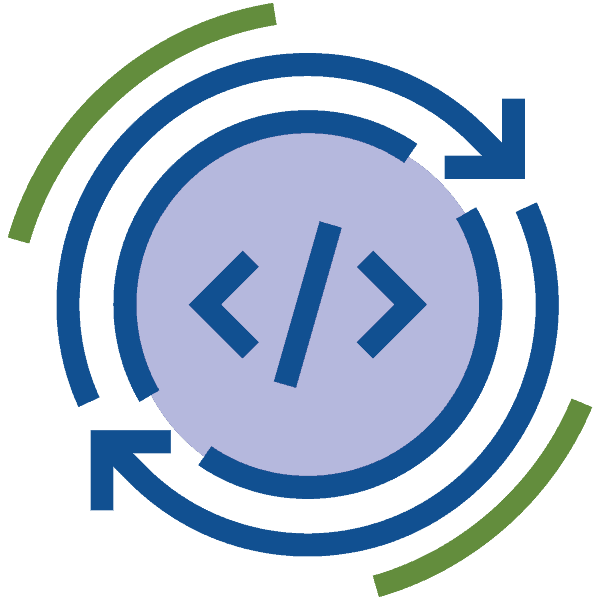 Application Development
Building custom applications and web portals that meet the specific needs of your clinicians, partners, and patients.
Data Warehousing & ETL
Creating a single source of truth that connects data from sources across your organization so you can deliver reliable analytics and access real-time patient data.
Our Customers Paint the Full Picture
When it comes to selecting the right tech partner for your business, it's the results that matter. Our team brings best practices, proven methodologies, and lessons learned that make a difference for our customers.
Solved major availability, scalability, and latency issues for a U.S.-based dental organization, enabling them to deliver consistent practice support and customer service.
Moved a dental chain from a Google Sheets reporting structure to Amazon Redshift where they can now view real-time dashboards, integrate data from Paycom and RingCentral, and aggregate data from 40+ practices.
Meet Your Objectives and Beyond
When the pressure is on and the risks build, you need a partner who understands the dental industry from the ground up. We understand what a vital role data plays in your business; we will help you leverage it to meet and exceed the demands of your patients, partners, and communities.
Contact Datavail for access to an experienced team that can help you achieve reliable software performance, ensure customer satisfaction, and quicken the pace of business through proactive database management and modernization.
Give us a call: 866-834-4810 or fill out the form on this page.
Further Reading
See how we have helped similar organizations get a handle on their software and data.
Two dental organizations based in the U.S. needed Datavail's help to support their Dental Practice Management System.
A dental chain with dozens of dental practices was using the Google Sheets spreadsheet program for output, which lacked features such as visual reporting.
Download our Open Dental services overview to find out how we can help you realize the business value and ROI of this software application.
Work with Us
Let's have a conversation about what you need to succeed and how we can help get you there.
CONTACT US
Work for Us
Where do you want to take your career? Explore exciting opportunities to join our team.
EXPLORE JOBS