Art of BI: Oracle GRC & Hyperion EPM (Planning, HFM, etc.) Adapters
With the acquisition of Hyperion long behind Oracle they have been full-speed ahead integrating the Hyperion EPM suite into the Oracle ethos. One of the newest integrations released earlier this year is the Shared Services integration Adapter with Oracle's Governance, Risk, and Compliance (GRC) Manager application. If you are not up-to-speed on GRC, then read more on Oracle's GRC page. We typically find Oracle GRC with client's running EBS and a few other Oracle tools as it helps keep track of security overlap, etc. and it is especially useful when regulatory compliance, etc. is a big initiative. But, how cool is it that they've created an adapter for the Hyperion EPM suite ?
It is worth a quick look-see at the demo video to understand that this may be a potential option for an organization. We've created a lot of custom security reporting stemming from Hyperion Planning and HFM in the past but the GRC Adapter is an  integrated adapter that plays a rather interesting role in the compliance management of any enterprise level organization.  This is not a major stride for most EPM/BI solution integrators but it is definitely worth noting that extensions such as this do exists to strengthen the bond between two seemingly disparate applications.
References
http://www.oracle.com/technetwork/apps-tech/grc-accelerators/index-160403.html#HAA
http://www.oracle.com/us/solutions/corporate-governance/grc-manager/index.html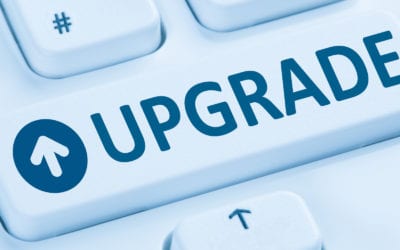 12c Upgrade Bug with SQL Tuning Advisor
This blog post outlines steps to take on Oracle upgrade 11.2 to 12.1 if you're having performance problems. Oracle offers a patch and work around to BUG 20540751.
Oracle EPM Cloud Vs. On-Premises: What's the Difference?
EPM applications help measure the business performance. This post will help you choose the best EPM solutions for your organization's needs and objectives.
9 Awesome Things You Can Do with SharePoint
This blog post discusses out-of-the-box uses for SharePoint that you can execute in just a few clicks without using any code.