Art of BI: Do Certifications Suck? Hyperion Essbase 9.3 Developer Exam Finished.
Several years back I was rather dubious about IT certification exams. Even though I had friends with PMP certs and I understood that having it in their dossier provided them with a leg up when it came to finding employment and negotiating salaries.  I thought about the cons more than the pros. For example, why should I study for something that I already know?  What benefit does it give me in my current job?  Why would I want to pay $125+ to take an exam.  And, of course, What if I fail?
Well since I have had almost 10 years to contemplate these cons since I took my first proctored IT exam, I now only look at the positives.  Aside from the "learning is fun" cliche (which I actually subscribe to), many certs latter, I can tell you that having a few purposeful certs that you can back-up with experience is a powerful combination.  Think about the resume implications.  Imagine you are an employer.  You are looking for the perfect candidate based on resumes alone.  You come across two final contestants having almost identical resumes.  The only exception is that one has 6 years experience and a certification and the other has 6 years experience and no certification.  On paper you stand out and it could be the difference between getting a gig or sitting on the bench waiting for the next opp to come along.
I just passed the Hyperion Oracle 9.3. Developer exam a few weeks back.  Did I need to take it? No.  But it really is the icing on the cake as Daniel Poon states it.
Do certifications suck?  The certifications themselves do not suck. In my humble opinion they are one of only a few delineating factors characterizing mediocre professionals from the excellent ones.
Here are a few things that DO suck abou the process of getting a certification:
Finding the correct study guide to study from, researching caveats of the exam topic(s), and the actually studying itself when you think you already know "this stuff"

Note:  This is actually the best part of a sucky process becuase you really do become better at the exam topic by researching and studying for it.  This is probably the #1 reason to take an exam.

Having to pay for the exam yourself if not re-imbursed by your employer
Being proctored
Not being able to celebrate properly after you've passed the exam due to tight project time lines. (Usually happens when you take an exam over your lunch break)
No getting a diploma sized certification after each certification you receive.
Here is a little more information about the Oracle/Hyperion Essbase 9.3 Developer exam.
http://education.oracle.com/pls/web_prod-plq-dad/db_pages.getpage?page_id=41&p_org_id=1001&lang=US&p_exam_id=1Z0_264#4
I think I'll start getting ready for the Oracle/Hyperion Planning exam.  That is really going to suck.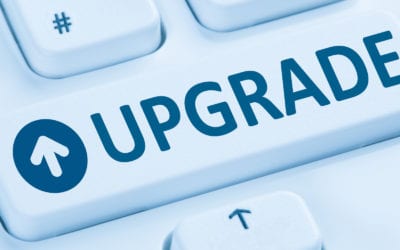 12c Upgrade Bug with SQL Tuning Advisor
This blog post outlines steps to take on Oracle upgrade 11.2 to 12.1 if you're having performance problems. Oracle offers a patch and work around to BUG 20540751.
Oracle EPM Cloud Vs. On-Premises: What's the Difference?
EPM applications help measure the business performance. This post will help you choose the best EPM solutions for your organization's needs and objectives.
8 Things Every Beginner Oracle DBA Should Know
A checklist of eight critical skills and areas an entry-level Oracle DBA should be familiar with to succeed on the job.