When installing OBIA 11.1.1.10.2 on a Windows OS, in the Oracle documentation, on the step for "Applying Platform Patches," there are a couple of things you need to make sure you do not overlook. I've outlined the steps you need to take below.
1.  Make sure you download the patch "for Microsoft Windows x86-64 bit."
2.  The documentation has you download the patches and then "2. Extract all .zip files into the same Patch Home directory." You can do this if you are running the OPatch for the files individually. The directory should look similar to below:
3.  If you are running the "perl" script to apply the patches make sure you fill out all of the information in the "apply_patches_import.txt" file located in the directory:
                                         ORACLE_HOME\biapps\tools\bin
a.  You can find the correct information on the file paths in the  Oracle  Documentation.
b.  Once filled out double check the WORKDIR you entered into the file to make sure there are no previous patches unzipped into the directory.
4.  Run the Perl script as directed in the Oracle Documentation.
5. Once all the patches are completed successfully, but before moving on to the next steps of the documentation, go to the WORKDIR/biappshiphome/win64 directory to make sure the 4 Windows specific patches are located in the directory. If not, you can run the individual OPatch for those files or unzip them into the directory and rerun the perl script.
6. MAKE SURE ALL PATCHES RAN SUCCESSFULLY PRIOR TO MOVING TO THE NEXT STEP
Did this work for you? Please leave any questions or comments in the "Leave a Reply" section below. You can also check out our white paper: Oracle BI Applications: Understanding Levels of Customizations.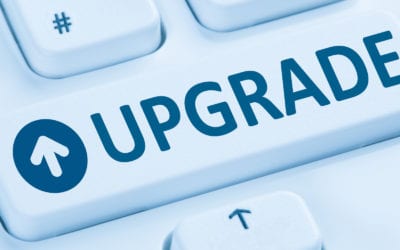 12c Upgrade Bug with SQL Tuning Advisor
This blog post outlines steps to take on Oracle upgrade 11.2 to 12.1 if you're having performance problems. Oracle offers a patch and work around to BUG 20540751.
Oracle EPM Cloud Vs. On-Premises: What's the Difference?
EPM applications help measure the business performance. This post will help you choose the best EPM solutions for your organization's needs and objectives.
9 Awesome Things You Can Do with SharePoint
This blog post discusses out-of-the-box uses for SharePoint that you can execute in just a few clicks without using any code.