As an Oracle Apps administrator, it's a good idea to have a punch list of things to check after your applications have been started, to ensure all services are working correctly. For Release 11i, the following steps are a good starting point. It will take a few extra minutes to work through this list, but it's certainly more aggravating to get the call from one of your best users relaying problems an hour after you've handed the system back. 1.  Verify you're not in maintenance mode by logging into sqlplus and running the following query [code language="sql"]SQL> select fnd_profile.value('APPS_MAINTENANCE_MODE') from dual; FND_PROFILE.VALUE('APPS_MAINTENANCE_MODE') ——————————————————————————– NORMAL[/code] If this returns 'MAINT', then you need to light adadmin up and get out of maintenance mode. 2.  Check Apache & JServ log files for errors in startup process. Under $IAS_ORACLE_HOME/Apache/Apache/logs look for problems/errors since starting services, back up:
the latest access_log_pls.* file
the error_log file
the latest access_log.* file
Also, check the $IAS_ORACLE_HOME/Apache/Jserv/logs/mod_jserv.log file for errors. 3.  Log into the applications as the SYSADMIN user and select the System Administrator responsibility (or equivalent).
Open a form and query data (Security->User->Define or Application->Network Test for example), and ensure there are not any errors.
Open the Administer Concurrent Managers Form (Concurrent->Manager->Administer) and make sure the Service Manager: is running. If it's not, check the internal concurrent manager log file ($APPLCSF/$APPLLOG/_.mgr, where MMDD is the current month and day) for errors.
Launch a harmless report, such as the Concurrent Program Details Report
Application Name = Application Object Library
Program = Concurrent Program Details Report
In a perfect world, there would be a way to test a report that uses the OPP service. One way to do this is to modify the concurrent program definition of the Concurrent Program Details Report to produce PDF output. To do this pull up the definition in the Define Concurrent Programs Form (Concurrent->Program->Define), and under the output section, change the Format value from 'Text' to 'PDF' and save your changes. If you execute this successfully, then your OPP processor is working fine.
After you've successfully executed these jobs, pull up your request history (Concurrent->Requests) and export the data (File (menu at the top of the applet – not in the responsibility menu)->Export. You will probably be prompted that you have more than 100 records, and this record set is plenty for testing. Press the Stop button. Save the exported data and verify that the data looks correct.
4.  Make sure the Self Service Products are working – it's common for the Oracle System Administrator to have iExpense or iProcurement, as they would naturally need to log expense reports or possibly make purchasing requests. Simply change to one of these responsibilities and navigate around a bit to ensure there are no errors. 5.  Check Jserv with the following url: http://<hostname.domainname>:<port>/servlets/Hello 6.  Log into the Oracle Application Manager (OAM) as the System Administrator http://<hostname.domainname>:<port>/servlets/weboam/oam/oamLogin Navigate to the Workflow Manager section, followed by the service components section.  Ensure that the Workflow Notification Mailer and Agent Listeners are running. If this is a test environment, you may explicitly not want these up – especially if you've not set the WF Notification Mailer mailer override address (which prevents notifications from your test system going to real end users leading to confusion). 7.  Take the following steps to ensure the AOL/J parts are all working correctly. This requires the apps password and database connection information (sid, host, and tns port). It's recommended to follow the tests in sequential order as displayed from top to bottom. If you have problems, metalink note 182040.1 has some good troubleshooting steps. http://<hostname.domainname>:<port>/OA_HTML/jsp/fnd/aoljtest.jsp If you're interested in more details, much of this information came from metalink notes 283976.1 & 182040.1.
Subscribe to Our Blog
Never miss a post! Stay up to date with the latest database, application and analytics tips and news. Delivered in a handy bi-weekly update straight to your inbox. You can unsubscribe at any time.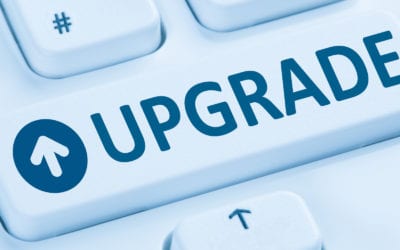 12c Upgrade Bug with SQL Tuning Advisor
This blog post outlines steps to take on Oracle upgrade 11.2 to 12.1 if you're having performance problems. Oracle offers a patch and work around to BUG 20540751.
Oracle EPM Cloud Vs. On-Premises: What's the Difference?
EPM applications help measure the business performance. This post will help you choose the best EPM solutions for your organization's needs and objectives.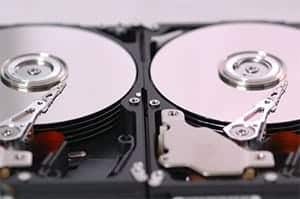 Best RAID For SQL Server | RAID 0, RAID 1, RAID 5, RAID 10
Which RAID should you use with SQL Server? Learn the differences between RAID 0, RAID 1, RAID 5, and RAID 10, along with best practices.