Machine learning and artificial intelligence solutions are getting a lot of attention, with countless potential uses. Predictive Application Programming Interfaces (APIs) are the catalysts for many of the advances in this area.
Machine learning and AI work with data sets consisting of millions of records. They look for patterns that indicate predictable results, which the systems use to provide future insight to decision makers. Users get directed to solutions faster than with other methods, due to encoding the predictions into the predictive API.
Many of us leverage one use case every day: the auto-complete and predictive text functionality in text-messaging apps and mobile keyboards.
The predictive API's role is to facilitate the easy movement of data between systems. It acts as the go-between and a translator, which allows the data to be understood and processed by many systems. You avoid spending time and resources on manually converting the information, so the AI or machine learning solution can understand the various data sources you use in your organization.
Without a predictive API, AI technology can't use the self-learning component that's critical for its use cases. Databases are easier to combine, analyze, move and access when the predictive API is properly implemented and optimized for your organization. You can see the results of predictive API-powered machine learning projects in technology, science, engineering and medical developments.
The predictive API also empowers smaller companies and startups, as they lack the resources for bringing in a large data scientist team or otherwise using more resource-intensive methods for this process. The API streamlines their workflow and allows them to use their budget for implementing beneficial machine-learning features.
As an example of the power of predictive analytics, Upwork, a large freelance marketplace, leverages this technology to display freelancers who are most likely to be available to take client jobs. The Upwork platform rewards the most active contractors in its member's base while preventing the client from wasting time messaging inactive accounts.
Do you have a strategy for using machine learning and AI to boost your productivity, automate tasks, and ultimately improve your entire operation? Predictive API makes it much easier to start experimenting with the way it can look in your company.
Read This Next
Download our white paper to learn more about the rest of the database trends.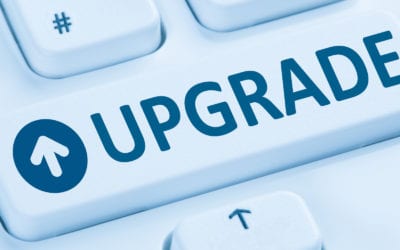 12c Upgrade Bug with SQL Tuning Advisor
This blog post outlines steps to take on Oracle upgrade 11.2 to 12.1 if you're having performance problems. Oracle offers a patch and work around to BUG 20540751.
9 Awesome Things You Can Do with SharePoint
This blog post discusses out-of-the-box uses for SharePoint that you can execute in just a few clicks without using any code.
Recover a Table from an RMAN Backup in an Oracle 12c
This blog post will is to show a table restore for one table in a container database