Relational database management systems held the No. 1 spot in database architecture for decades. You didn't have alternatives that were viable for many business applications, but non-relational database systems are becoming more popular. Spark, MongoDB and Hadoop are a few examples of non-relational NoSQL systems that you commonly see in enterprise data architecture.
Database management platforms have expanded their service offerings to account for the usage of non-relational systems, so you can use both through database management platforms.
The Benefits of Using Non-Relational Databases
One of the main catalysts of non-relational databases rising to prominence is big data. Enterprises are working with exponentially larger data sets by the day, with the Internet of Things enabling companies to leverage data sources they previously had no way of gathering. What's more, enterprises need to access data faster than ever before.
NoSQL excels in this environment in a way that relational databases can't match. A single NoSQL database can support text, images, videos, audio and other digital data. You can use this flexibility in versatile applications, such as bringing multiple content components together to dynamically offer a personalized experience for website visitors. When your data doesn't fit into predefined tables, a non-relational database opens up the possibilities.
Another area that NoSQL wins out on is scalability. It's difficult to keep up with enterprise data requirements without an easily scaling system. Non-relational databases have an easier time with this process.
Enterprises turn to non-relational databases for their strong performance. When you have a critical business application that needs to operate at its peak, NoSQL may be a better choice for achieving low latency.
The rise of non-relational databases means that your system architecture options are more complex and challenging to work with, since you do not have the benefit of relational structures. While you need to take more time putting your database management platform in place for an infrastructure that includes relational and non-relational databases, it's well worth leveraging the benefits of NoSQL. You have access to benefits that suit business needs in the big data world, and you can manipulate, store, process and export many formats.
Read This Next
Download our white paper to learn more about the rest of the database trends.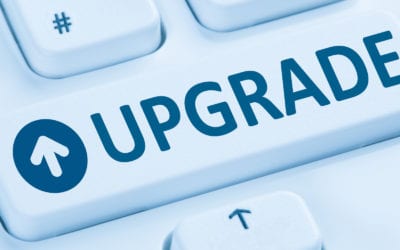 12c Upgrade Bug with SQL Tuning Advisor
This blog post outlines steps to take on Oracle upgrade 11.2 to 12.1 if you're having performance problems. Oracle offers a patch and work around to BUG 20540751.
9 Awesome Things You Can Do with SharePoint
This blog post discusses out-of-the-box uses for SharePoint that you can execute in just a few clicks without using any code.
Recover a Table from an RMAN Backup in an Oracle 12c
This blog post will is to show a table restore for one table in a container database