"Adaptive intelligence" is the hot new thing in the fields of AI and machine learning–and Oracle knows it. Combining the power of big data with the finesse of human knowledge and experience, adaptive intelligence is providing major value and enabling companies to make better business decisions.
When I heard about Oracle's recent announcement of its Adaptive Intelligence Apps suite, I knew that this was a potential game changer. Here's a quick look at what AI Apps can do for organizations that are willing to take the leap.
What Are Oracle's AI Apps?
Revealed at Oracle's Modern Customer Experience Event in April of this year, Adaptive Intelligence Apps are a revolution in business intelligence. AI Apps are pre-built B2C and B2B applications that come with their own third-party data.
The apps can get even smarter by combining with an individual company's own data and learning from user behavior. The software is adaptive and self-learning, able to deliver better insights and outcomes as the system continually adjusts itself after user interaction.
AI Offers is the first of the AI apps to see public release as part of Oracle's customer experience (CX) suite. The software combines a company's first-party data with Oracle's data from the Oracle Data Cloud, then uses that insight to find the best recommendations and offers for customers as they browse an e-commerce website.
Why Is Oracle Providing AI Apps?
Companies both large and small are currently undergoing a paradigm shift when it comes to business strategy: customer experience is growing more and more crucial, while the importance of pricing is declining. Research and intelligence firm Walker Information has projected that, by 2020, customer experience will be the most important factor in buying decisions, outstripping pricing and product quality.
All this means that companies that provide an excellent customer experience are poised to gain a competitive advantage over their rivals, and Oracle is ready to assist by releasing AI Apps for specific business problems.
What's on the Horizon for AI Apps?
Nick Patience of 451 Research anticipates that more AI Apps will arrive later this year and beyond. In addition to other apps for CX, there will be apps for fields such as marketing and digital, commerce, sales and customer service.
For additional Oracle resources please download our white papers.
Subscribe to Our Blog
Never miss a post! Stay up to date with the latest database, application and analytics tips and news. Delivered in a handy bi-weekly update straight to your inbox. You can unsubscribe at any time.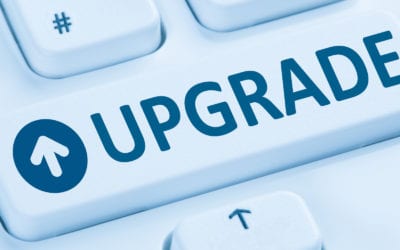 12c Upgrade Bug with SQL Tuning Advisor
This blog post outlines steps to take on Oracle upgrade 11.2 to 12.1 if you're having performance problems. Oracle offers a patch and work around to BUG 20540751.
Oracle EPM Cloud Vs. On-Premises: What's the Difference?
EPM applications help measure the business performance. This post will help you choose the best EPM solutions for your organization's needs and objectives.
9 Awesome Things You Can Do with SharePoint
This blog post discusses out-of-the-box uses for SharePoint that you can execute in just a few clicks without using any code.