Investment in Cloud-Based Services: The Latest Trends
Starting with Salesforce.com in the late 1990s and Amazon EC2 in 2006, cloud-based services have come a long way. In the past five years there has been tremendous growth in cloud-based technologies across the spectrum of major service segments, including:
Infrastructure as a Service (IaaS)
Platform as a Service (PaaS)
Software as a Service (SaaS)
Cloud technologies have matured and become mainstream. There is an increasing awareness amongst users not just about the cost-effectiveness of the cloud model but also the benefits of faster deployment, operational efficiency, and strategic cohesion.
Let's look at some of the forecasts for cloud computing:
According to ResearchAndMarkets.com, the market for cloud-based services is poised to grow at a CAGR of 27.5 % over the next 10 years to reach an approximate value of $1,250 billion by 2025.
According to the International Data Corporation (IDC) Worldwide Semiannual Public Cloud Services Spending Guide, "worldwide spending on public cloud services and infrastructure will reach $122.5 billion in 2017, an increase of 24.4% over 2016."
Although there is a difference in growth forecast for cloud technologies over the coming years, two things are certain:
Cloud-based technologies are growing in terms of technological complexity and depth and functional scope
Users are increasingly becoming aware of the options that the cloud offers for increasing productivity
Oracle EPM Cloud: The Latest Trends
There have been concerns regarding the confidential nature of financial, budgeting, and planning data. This factor might have played a role in many users shying away from moving in-house and on-premises EPM applications to the cloud.
These traditional trends are changing as CFOs are increasingly becoming aware of the possibilities that the Oracle EPM cloud offers in terms of:
Increased user participation in planning-related decisions
An option that provides better productivity and integration than the traditional mashup solutions using spreadsheets
The cloud offering a dynamic model for planning with the focus increasingly on rolling forecasts and planning cycles as opposed to the static annual model
Oracle conducted a study of existing EPM users in the not-so-distant past, from a cross section of both Oracle and non-Oracle EPM users. Over 40% of the organizations studied have more than 150 people involved in the EPM processes. Across the board, user feedback indicated that EPM is better on the cloud. These are encouraging signs that clearly indicate that EPM in the cloud has come of age.
Oracle EPM Cloud: Customer Success Stories
The Oracle Planning and Budgeting Cloud Service (PBCS) is one of the leading applications of the Oracle EPM portfolio. There are a number of success stories amongst Oracle customers who have subscribed to this product and have implemented it successfully.
Existing users of Hyperion Planning can be assured that their data will be protected and can be successfully ported to PBCS. The feedback is that the resulting benefits after successful implementation are far greater than the potential advantages to remaining on-premises.
Need help making the decision? Datavail can help. We evaluate your existing system, run an assessment or health check, and help you determine if Oracle EPM Cloud is right for you. You can also download our recently released white paper on Oracle EPM Cloud Data Integration, titled Simple and Smooth Oracle EPM Cloud Data Integration, for an in-depth analysis of data integration methods and services and technologies both Oracle and Datavail provide to make migration to the cloud simple and straightforward.
Datavail is a specialized IT services company focused on Data Management with solutions in BI/DW, analytics, database administration, custom application development, and enterprise applications. We provide both professional and managed services delivered via our global delivery model, focused on Microsoft, Oracle and other leading technologies.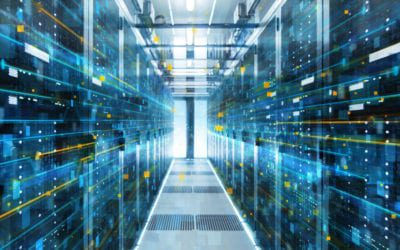 How to Solve the Oracle Error ORA-12154: TNS:could not resolve the connect identifier specified
The "ORA-12154: TNS Oracle error message is very common for database administrators. Learn how to diagnose & resolve this common issue here today.
How To Fix Log Shipping Failure Errors In SQL Server
Learn how to fix common Log Shipping Failure errors in SQL Server. Follow Datavail's step-by-step instructions, screenshots, and software script here!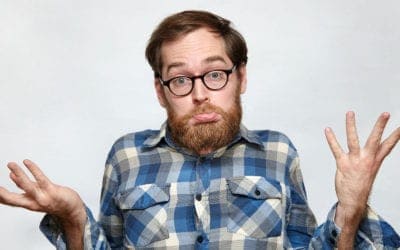 What Does a DBA Do? 22 DBA Responsibilities You Should Know About: Part I
Not everybody knows what a Database Administrator does. Learn here what DBA job responsibilities are so you can see the depth and breadth of their tasks.