As mentioned in our previous post about 11.1.2.4, clicking Tools->Install->SmartView within Hyperion / Oracle EPM 11.1.2.4 Workspace now directs users to an external website hosted by Oracle.
At first, the user experience is somewhat friendly. There's a large button on the page that clearly shows users where to click to download the latest version of SmartView. Unfortunately, after clicking this and then accepting the license terms, the user is presented with Oracle's Single Sign On (SSO) page. Users who have not registered their account with Oracle Support, for example, will be unable to get past this screen and actually download SmartView.
Fortunately, we do have control over where clicking Tools->Install->SmartView sends our users!
Let's run an EPM System Registry report in 11.1.2.4 and see:
This setting is exposed to us during the initial configuration of 11.1.2.4, but we can change this setting at any time using the good ol' epmsys_registry utility. Using this method, we can direct your users to a website under your own control that would not require an Oracle SSO login. This would also give your organization greater control over which version of SmartView is deployed.
Contact us today if you'd like to explore your options on this or any other Hyperion / Oracle EPM related topic!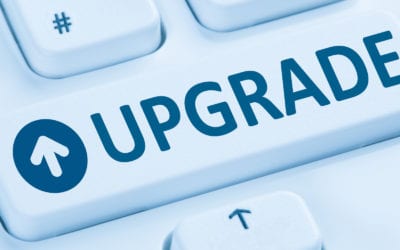 12c Upgrade Bug with SQL Tuning Advisor
This blog post outlines steps to take on Oracle upgrade 11.2 to 12.1 if you're having performance problems. Oracle offers a patch and work around to BUG 20540751.
Oracle EPM Cloud Vs. On-Premises: What's the Difference?
EPM applications help measure the business performance. This post will help you choose the best EPM solutions for your organization's needs and objectives.
9 Awesome Things You Can Do with SharePoint
This blog post discusses out-of-the-box uses for SharePoint that you can execute in just a few clicks without using any code.