Here is a small vbscript that can be used to check if DRM Application is up and running, this will come handy if for any reason you want to check if application is up and may be kick off exports form batch utility. Or may be use this to notify support team whenever the application is down.
1. Create a text file with extension vbs. e.g. Check_Application_Status.vbs
Note: In the example i'm only checking for Engines,Services, Process Manager and netjnibridge. If you want you can include DRM-api-Adapter and event-host.
— Here is the vbscript code —
set service = GetObject("winmgmts:")
i=1
cnt=0
for each Process in Service.InstancesOf("Win32_Process")
If Process.Name="drm-engine.exe" Then
i=i+1
if i=2 then
cnt=cnt+1
end if
ElseIf Process.Name="drm-process-manager.exe" Then
cnt=cnt+1
ElseIf Process.Name="drm-service.exe" Then
cnt=cnt+1
ElseIf Process.Name="drm-netjnibridge-host.exe" Then
cnt=cnt+1
End If
Next
If cnt >=4 Then
Wscript.Quit(0)
Else
Wscript.Quit(1)
End If
— end of the vbscript code — — Batch File to call the vbscript —
cscript Check_Application_Status.vbs
GoTo %ERRORLEVEL%
:0
echo Drm Services are up and running.
goto End
:1
echo DRM services are down. Please Restart.
goto End
:End
— End of Batch File —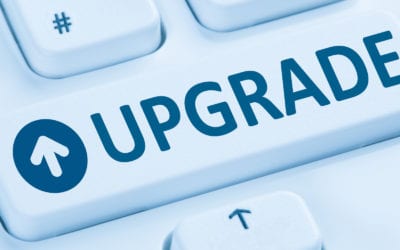 12c Upgrade Bug with SQL Tuning Advisor
This blog post outlines steps to take on Oracle upgrade 11.2 to 12.1 if you're having performance problems. Oracle offers a patch and work around to BUG 20540751.
Oracle EPM Cloud Vs. On-Premises: What's the Difference?
EPM applications help measure the business performance. This post will help you choose the best EPM solutions for your organization's needs and objectives.
9 Awesome Things You Can Do with SharePoint
This blog post discusses out-of-the-box uses for SharePoint that you can execute in just a few clicks without using any code.