All the Exciting Database Announcements from Oracle CloudWorld 2023
Oracle CloudWorld 2023 was filled to the brim with data services news and announcements, covering everything from Oracle's flagship database to MySQL and PostgreSQL.
More Microsoft and Oracle Collaboration: Oracle Database@Azure
Oracle Cloud is committed to its multi-cloud strategy and inter-cloud collaborations. The latest development on this front is Oracle Database@Azure.
With this service, you can combine Azure services with Oracle database services that run on Oracle Cloud Infrastructure that has been colocated in Microsoft Azure data centers. The services are managed through the Azure portal and APIs.
The Oracle Database@Azure service offers the same expertise, features, SLAs, and pricing as a normal OCI region, enabling customers to leverage existing Microsoft and Oracle commitments for flexibility.
While Oracle has other Azure collaborations, Oracle Database@Azure offers improved latency, a unified experience, and commercial flexibility.
Oracle Database 23c is Generally Available
The next Oracle Database long-term release, 23c, went Generally Available at Oracle CloudWorld 2023 on OCI Oracle Base Database Service. It will be rolling out for on-premises, Exadata, Exadata Database Service, Exadata Cloud at Customer, and Autonomous Database in the coming months.
New capabilities and improvements include:
JSON / Relational Duality Views, enabling Oracle databases to generate JSON format and APIs from relational tables.
Converged database approach supporting JSON, XML, Property Graph, Spatial, Text, and Relational data types.
AI Vector Search introduces a new vector data type, vector indexes, and vector search SQL operators. It stores the semantic content of unstructured data in vector form, which is then used to run similarity queries. This functionality also empowers Oracle Database 23c with Retrieval Augmented Generation (RAG), allowing organizations to leverage large language models with their own data for improved accuracy and data security.
True Cache, a caching feature.
Updated version of SQL Firewall.
Local Rolling Database Maintenance.
MySQL HeatWave Vector Store in Private Preview
Oracle has announced major upgrades to its MySQL HeatWave service, including support for vector store, generative AI, in-database machine learning, MySQL Autopilot enhancements, MySQL HeatWave AutoML enhancements, new HeatWave Lakehouse capabilities, JavaScript support, acceleration of JSON queries, bulk ingest, and new analytic operators.
Expanded Open-Source Data Management Solutions on Oracle Cloud Infrastructure
Oracle had several things up its sleeves regarding expanded open-source support as well.
OCI Oracle has announced three new managed open source data management cloud services and three significant enhancements to existing ones. These services will provide organizations with a wide range of capabilities to help them optimize their data operations.
New services include:
OCI Database with PostgreSQL
OCI Cache with Redis
OCI Data Lake
Open-source data platforms receiving upgraded capabilities include:
OpenSearch updated to version 2.8.
Data Flow with Apache Spark includes a new SQL Endpoint and support for interactive querying directly in the data lake with Iceberg, Parquet, and Delta Lake formats.
Data Catalog adds Data Lineage.
Oracle Globally Distributed Autonomous Database in Limited Availability
Oracle Globally Distributed Autonomous Database has been released in Limited Availability. It's a distributed database offering that is built on Autonomous Database on Dedicated Exadata Cloud Infrastructure.
Along with all these announcements, we recommend watching Juan Loaiza, Executive Vice President of Mission-Critical Database Technologies, Oracle's keynote from Oracle CloudWorld 2023, "The Future of Data and App Dev," to learn more about Oracle's philosophy and approach to the future of data management.
Curious about where Datavail will be going next? Check out our event schedule to catch us at the next show!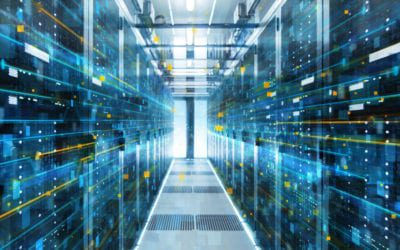 How to Solve the Oracle Error ORA-12154: TNS:could not resolve the connect identifier specified
The "ORA-12154: TNS Oracle error message is very common for database administrators. Learn how to diagnose & resolve this common issue here today.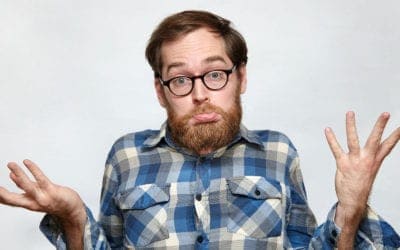 What Does a DBA Do? 22 DBA Responsibilities You Should Know About: Part I
Not everybody knows what a Database Administrator does. Learn here what DBA job responsibilities are so you can see the depth and breadth of their tasks.
How To Fix Log Shipping Failure Errors In SQL Server
Learn how to fix common Log Shipping Failure errors in SQL Server. Follow Datavail's step-by-step instructions, screenshots, and software script here!