There's a persistent need for part-time database administrators, including such simple issues as covering for DBAs at night or during vacations or leave. Many companies maintain databases that do not require the services of a full-time DBA, but do need to be monitored and maintained. Datavail, the world's largest firm devoted solely to remote database administration, has released a new whitepaper called 10 Reasons You Need Half a DBA, that analyzes many companies' experiences with fractional services.
This is the second of two blog posts gleaning important insights from the whitepaper. The first post provides a summary of the 10 Reasons You Need Half a DBA, and covers everything from 24/7/365 database support services to performing system maintenance during off peak times to maximizing database performance during peak demand.
In this post, we will summarize the variety of services you can get with the purchase of a fractional services contract covering the equivalent of half a DBA, along with how those services are packed, delivered, and evaluated.
10 Benefits You Get with Half a DBA
Flexible database services provide you with exactly the DBA services you need when you need them. Whether you only need DBA coverage for a few shifts a week, or round the clock coverage for a lightly-used system, factional service contracts allow you to blend get the precise services you need, at exactly the right level of expertise, and pay for only the time the services are actually used. Here are 10 other things you get with half a DBA:
1. A Good Night's Sleep! Your staff can work regular shifts with nights and weekends off. In addition to proactive monitoring, remote DBA services can also provide project-based assistance or architecture and design advice to meet your needs.
2. Preventive Database Maintenance. Basic preventative maintenance tasks—including patching, backups, installation, and configuration—using industry best practices. Each task has the focused attention of an expert familiar with that database.
3. Database Upgrades. Datavail has performed more than 1,000 upgrades in the past three years to industry standard products. This includes end-of-life upgrades to products such as SQL Server, DB2, and MongoDB.
4. Continuous Database Monitoring. One of the most-used capabilities of remote database administration is database monitoring. We use staff in multiple locations in order to give you full support overnight and on weekends.
5. Business Intelligence. You are able to use fractional database services to obtain precisely the expertise, experience, and collaboration needed to effectively complete projects such as database assessments, upgrades and migration, or business intelligence projects.
6. Special Projects Support. Anything from performing health checks to capacity planning or disaster recovery.
7. On Site and Offshore. Expert DBAs across the country and around the world, whether you need on-site or remote database assistance.
8. On-Call Database Services. When you suddenly need someone to help with a database — whether it's an emergency, such as database down, or a bigger problem, such as DBA down — even a small service contract should provide instant access to expert assistance.
9. Database Assessments. Generate a baseline before starting any major project. At the conclusion of the assessment, Datavail offers suggestions for improving the database environment, which may include addressing its physical and virtual operations.
10. Database Tuning. Database tuning services using industry best practices to ensure your databases are operating optimally.
How Datavail Delivers Half a DBA
Datavail provides ITIL-based services focused on incident, problem, and change management. Our tiered delivery model ensures tasks are executed quickly and cost-effectively. We can provide a comprehensive level of services ranging from service desk coverage to database architecture and engineering.
In our nine United States locations, we have more than 100 DBAs. We also have more than 400 DBAs based in India. We have an extremely low employee attrition rate and were recognized as the best database company to work for in India. Because we are located in major U.S. markets, we can also deliver services on site when face-to-face consultation or training is needed.
Datavail provides services through a Practices and Teams approach. We have six database practices, each of which represents a major technology. Each client is assigned to a specific practice, each of which has teams consisting of roughly 25 DBAs. Our team-based approach enables us to nimbly, effectively address your ever-fluctuating work load. If you need more assistance, we can provide it.
When you work with Datavail, one fixed monthly fee provides you the managed services you need. We use industry best practices to deliver service that exceeds what you'll find in the rest of the market. This includes the ability to create custom service levels that are structured across all service tiers. Our clients have the ability to adjust their priorities within scope of the monthly contract.
There are an infinite number of possible solution options available to a customer working with Datavail. Please contact Datavail today to see about a custom service contract to address all your database needs.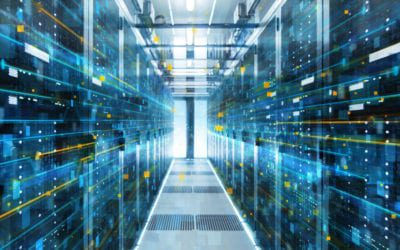 How to Solve the Oracle Error ORA-12154: TNS:could not resolve the connect identifier specified
The "ORA-12154: TNS Oracle error message is very common for database administrators. Learn how to diagnose & resolve this common issue here today.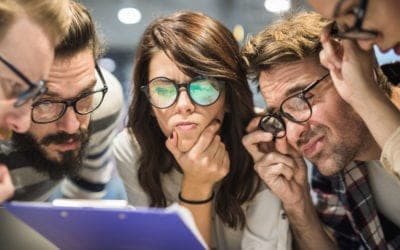 Oracle Database Extended Support Deadlines: What You Need to Know
If you're confused about Oracle's extended support deadlines, you are not alone. Here's an overview of what's in store for 11g through 19c.
Scripting Out SQL Server Logins, Server Role Assignments, and Server Permissions
This blog reviews how you can generate scripts for SQL server logins, role assignments, and server permissions for a smooth migration.