There's no doubt that cloud automation and the cloud services market will continue to grow. Cloud providers are innovators who are tailoring their services to meet specific client requirements.
The providers are multiplying the variety of cloud services at an amazing rate. Some think that cloud providers are taking over the role of the DBA. However, the industry is seeing a concurrent evolution, not reduction, in the DBA's role.
A New DBA Role is Emerging
Traditionally, DBAs have been responsible for making sure that an organization's data was safe, accessible, and supported by robust data systems. But, that was before data became recognized as the lifeblood of the organization.
Over time, the DBA role expanded to include managing multiple databases, overseeing installation, patching, and achieving integration. Cloud providers have taken over many of those functions. They are now working with their clients to help meet high-level business goals.
However, the role of the DBA hasn't diminished. Several factors are increasing the demand for expert DBAs.
Data Volume is Exploding. Research from January 2020 shows that there are over 2.5 quintillion bytes of data produced each day.
Unstructured Data is Increasing. At one time, most data fit neatly into relational databases. Unstructured data is increasing, and estimates show that 80% of worldwide data will be unstructured in the next five years.
Data Sources are Multiplying. Today, data is coming from a growing number of sources as mobility, remote workforces, and IoT are generating increasing amounts of data using a dizzying variety of devices.
Whether you have in-house DBAs, a managed service provider, or a combination of the two, your systems are experiencing amazing growth, and you'll need expert DBAs to make sure your systems can handle the data surge.
The New DBA
The DBA of the future will need to address four key areas to keep your data safe and to ensure that it provides the insight you need to maintain a competitive edge.
Re-Architecting
Your DBA will need to make sure that new data types and data sources are integrated with the existing data that is critical to your business. For example, new configurations may be necessary to ensure ongoing operation, your systems will need to be scaled properly as your company and data needs grow, and disaster recovery planning and testing will be needed.
Enhancing Applications & Performance
As more data is added to your systems, you may need to redesign schemas, data management, and SQL deployments to ensure your systems operate at peak performance. Your DBA will also need to identify and resolve problems caused by slow queries.
Maintaining and Enhancing System Security
An influx of data, along with new applications that run in the cloud could increase your vulnerability to cybersecurity threats. Phishing and ransomware, along with threats to smart devices are just some of the security problems that are worrying the experts for 2020. Today's DBA is prepared to use best practices to manage risks and ensure compliance.
Enhancing Platform Operations
Today's DBAs will manage the platform as the fixer, maintenance manager, replication expert, and cloud/hybrid migration expert. But, they'll also be able to identify and implement new features that the latest configuration offers.
DBAs as Strategists
Today's DBA won't just manage assets, they'll also help to manage the business based on their inside knowledge of the information the data provides, where it's located, and how it connects across the organization. The DBAs will be the ones who understand how to bring related data together into business intelligence platforms. Then, they'll be able to create the applications needed to transform that data into actionable information.
DBAs may be the only ones who are able to answer questions about data such as:
Is older data irrelevant in relation to data coming from new data sources?
How should you manage older data depending on whether it is obsolete, sensitive, or used by a secondary system elsewhere in the organization?
How should you keep up with new security concerns as the cybersecurity landscape goes through its constant evolution?
When should you upgrade systems, and how can you manage the upgrade to reduce losses and downtime?
The reality is that the role of database administrators isn't diminishing as cloud automation increases. As one of the world's leading database administration services providers, Datavail is leading the industry in developing and implementing the changes needed to respond to the database challenges you'll face today. . . and tomorrow.
Learn more by downloading our white paper: "Cloud DBAs & the Future of Computing."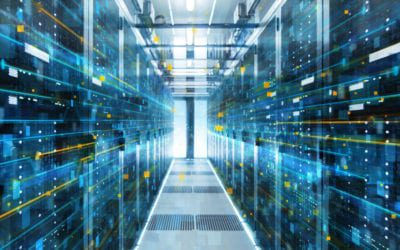 How to Solve the Oracle Error ORA-12154: TNS:could not resolve the connect identifier specified
The "ORA-12154: TNS Oracle error message is very common for database administrators. Learn how to diagnose & resolve this common issue here today.
How To Fix Log Shipping Failure Errors In SQL Server
Learn how to fix common Log Shipping Failure errors in SQL Server. Follow Datavail's step-by-step instructions, screenshots, and software script here!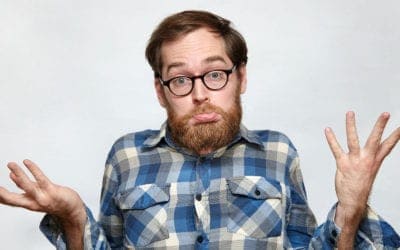 What Does a DBA Do? 22 DBA Responsibilities You Should Know About: Part I
Not everybody knows what a Database Administrator does. Learn here what DBA job responsibilities are so you can see the depth and breadth of their tasks.