Microsoft's SQL Server 2017 release is by far the best of the SQL family, and is rich with new features and functionality. Microsoft's new move to bring SQL Server 2017 on Linux comes as a big surprise to many. It's also seen as a bold move by Microsoft into Oracle's home territory, the Unix family of OS. SQL 2017 is now a reality amongst Linux users, as they can explore the amazing features that, until recently, had only been available on the Windows platform.
"This is an enormously important decision for Microsoft, allowing it to offer its well-known and trusted database to an expanded set of customers. By taking this key product to Linux, Microsoft is proving its commitment to being a cross platform solution provider. This gives customers choice and reduces the concerns for lock-in. We would expect this will also accelerate the overall adoption of SQL Server." — Al Gillen, Group VP, Enterprise Infrastructure, Datacenter Dynamics
You can download our white paper titled, SQL Server 2017, to find out why the release of SQL Server 2017 for Linux is viewed a real game-changer amongst the SQL Server DBAs.
Microsoft's SQL Server on Linux
The move by Microsoft to offer SQL Server on Linux is meant to provide its customers with even more flexibility in their cross-platform data solutions, along with mission-critical performance, best data security and hybrid cloud innovations — such as Stretch Database that gives customers freedom in accessing their data on-premises and in the cloud at low cost. Microsoft's SQL support for Linux is of great interest especially to those organizations that strictly use Linux and open-source technologies and those that want to save on licensing costs.
Microsoft is now able to offer its SQL Server proven enterprise experience and capabilities — a valuable asset — to enterprise Linux clients around the world. This will enable Linux customers to take advantage of its services such as Azure Data Lake and can build modern applications that utilize the robust SQL Server's enterprise capabilities. It has also allayed fears of vendor lock-in that prevents some companies from moving to the Windows-only SQL server editions.
Bringing the SQL Server features to open source
Microsoft has also partnered with Ubuntu Linux developer Canonical to bring the Bash shell to Windows 10, a move seen to embrace the open source more fully. Also, Microsoft has provided an open-sourced PowerShell for the management of SQL Server in Linux together with the Windows-based SQL Server Management Studio and SQL Server Data tools.
Linux users are now able to enjoy support for columnstore indexes and Microsoft's In-Memory OLTP, low-level security and dynamic data masking all of this with SQL Server 2017. Also, they will have all the features available in a Windows version, such as R support for real-time predictive analytics and business intelligence on mobile platforms.
Conclusion
The new and unexpected move by Microsoft to offer SQL Server 2017 on Linux has been a very welcomed change by many customers as it provides them with more flexibility with their data management. This is a great step towards making SQL Server a platform of choice regardless of OS, data types and hosting environment. This move is aimed at making Microsoft's products and new innovations more accessible to a broader set of users and meeting them where they are.
To help you determine whether you're ready for SQL Server 2017, please contact Datavail today or download Datavail's recently released white paper, SQL Server 2017. Datavail is a specialized IT services company focused on Data Management with solutions in BI/DW, analytics, database administration, custom application development, and enterprise applications. We provide both professional and managed services delivered via our global delivery model, focused on Microsoft, Oracle and other leading technologies.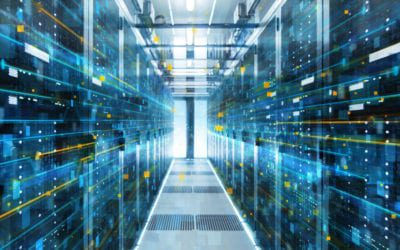 How to Solve the Oracle Error ORA-12154: TNS:could not resolve the connect identifier specified
The "ORA-12154: TNS Oracle error message is very common for database administrators. Learn how to diagnose & resolve this common issue here today.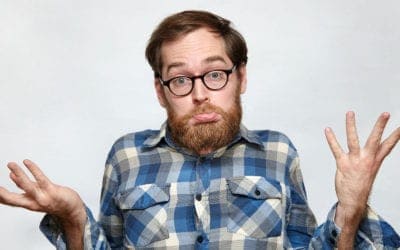 What Does a DBA Do? 22 DBA Responsibilities You Should Know About: Part I
Not everybody knows what a Database Administrator does. Learn here what DBA job responsibilities are so you can see the depth and breadth of their tasks.
How to Recover a Table from an Oracle 12c RMAN Backup
Our database experts explain how to recover and restore a table from an Oracle 12c RMAN Backup with this step-by-step blog. Read more.