Bring your graph applications to Amazon Neptune, a high-performance service designed for your highly connected datasets.
AWS Neptune supports open-source graph application APIs and makes it simple to bring your existing applications to the platform. Your developers get performance that exceeds 100,000 queries per second, and they don't even need to worry about configuring the infrastructure or covering upfront licensing fees.
The Benefits of AWS Neptune
AWS Neptune speeds up the identity, knowledge, and fraud graph development process by delivering many benefits:
Supports Gremlin, SPARQL, and other open-source APIs
You can develop graph applications with the tools your developers already trust, alongside other useful building features.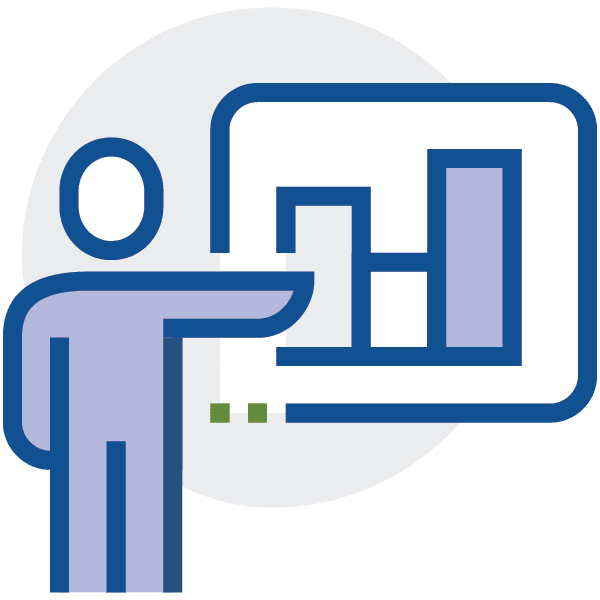 Creates identity graphs
Explore the connections in your datasets to power many use cases in sales, marketing, and data analysis.
Drives better knowledge graphs
Get more out of your highly connected datasets by using a solution that can bring information together in a user-friendly fashion. This type of application frequently powers product catalogs and other information repositories.
Decreases fraud risk
Neptune's high performance makes it easier to find fraud patterns, as you can process the data at near-real-time rates. This solution is an excellent offering for payment transactions and other sensitive financial use cases.
Incorporates AI
Amazon Neptune ML brings machine learning capabilities that can improve predictions, making them 50 percent more accurate than those not using graphs.
Bring better performance and fewer management worries to your graph applications, whether you use them for knowledge, fraud, or identity. Fill out the form to have Datavail help you get started with AWS Neptune.
Contact Us
* denotes a required field:
Application Modernization Services
Over the past five years, Datavail has helped many clients migrate their legacy applications to the cloud. Our in-house expertise spans all major cloud technologies, allowing us to assess your situation to plan and execute for long-term cloud success.
Work with Us
Let's have a conversation about what you need to succeed and how we can help get you there.
CONTACT US
Work for Us
Where do you want to take your career? Explore exciting opportunities to join our team.
EXPLORE JOBS