What Do You Do When You Can't Afford a Full-time Database Administrator?
The data demands of digitally transformed organizations continue to grow, but that doesn't mean your IT budget scales alongside it.

What happens when you need a database administrator but a full-time employee is beyond your reach, or you have less than full-time workloads?
In some cases, organizations will add DBA duties to IT staff that have competencies in other areas. In other cases, an IT employee may fall into the role of an accidental DBA, trying to keep up with demands. Both situations are not ideal and cause issues that include:
Poorly optimized database environments
Application crashes and availability issues
IT staff burnout due to long hours and lack of backup coverage
Data loss and security problems

The list goes on and on, but these problems don't have to be inevitable. You can get your needs met with "half a DBA."
What is Half a DBA?
So how can you respond effectively and efficiently to this transformed data environment? Often, a fraction of a DBA–half or less–is all you need to address these challenges. With a global delivery model, database management companies such as Datavail can provide precisely the services you need and only those you need.
Using half a DBA resolves a common situation where one of your IT staff becomes "the accidental DBA." Given the complexity of today's database environments and the rapid expansion of remote workforces during the pandemic, this accidental DBA will quickly become overwhelmed trying to keep up and be at risk of burnout and turnover.
So, what does it mean when we say fractional DBA or half a DBA? They are not like a part-time employee–you're not getting partial effort or attention from a single person.
Why Use a Half a DBA Service Over an In-House Part-time DBA?
When your database environment has become sufficiently complex that you need professional database administration capabilities but not a full-time DBA, fractional coverage is an ideal option. Small to mid-sized companies commonly encounter this scenario, especially since DBAs are now managing more instances across multiple platforms.
With a fractional DBA, you're getting a specific number of hours from a dedicated team of DBAs with precisely the expertise you need for your database platforms and tasks, rather than one single part-time DBA who can't be there all the time.
Despite a pressing need, your budget may not have the room to hire more people in-house. It may also not allow you to hire a person with the necessary experience or expertise for the specific database technology you're looking for. During the Great Resignation, this is particularly true as organizations snap up IT workers with in-demand skill sets and rising salaries. For example, Amazon increased its maximum base pay for technologists from $160,000 to $350,000 in 2022, reports Dice.
Rather than worrying about the problems associated with staffing up and cutting back to meet cyclical needs—or settling for an inexperienced junior DBA or accidental DBA due to a lack of talent availability — just end the problem. Stop hiring an expert database professional whose salary and benefits your growing organization can't afford or can't even find. Instead, purchase only the time and services you need from a pool of experts with half a DBA.
Why Use a Fractional DBA Team to Augment Your In-House DBAs?
Even if you have DBAs already, your staffing ratios may not be sufficient to support your database environment. Computer Economics reports DBA staffing ratios that range from 1.8% up to 6.0% of IT staff numbers, depending on the industry. With a fractional DBA, you get a team of experienced professionals best matched to your technologies and your specific business requirements.
When you've assembled the best team possible, you also need to make sure they get time off. After all, your staff is human, and they are already under plenty of pressure. Work-from-home has eroded many boundaries between work and life, and many DBAs want to disconnect for rest, relaxation, and recharge time. A fractional DBA can cover nights, vacation time, sick leave, family leave, and holidays to allow your staff the time they need to decompress or stay home.
In fact, some regions have introduced legislation to give workers the right to disconnect, such as the amendment added to the Working for Workers Act in Ontario, Canada. This law requires certain employers to establish a Right to Disconnect policy that frees employees from work-related responsibilities outside their regular working hours.
A half DBA can also empower your employees with better flexibility in their working hours. The survey by TalentLMS and Workable found that a lack of flexibility in working hours was one of the top reasons tech workers quit a job, so being able to accommodate requests from your team improves retention. It also positively impacts performance, as Gartner found that 62% of knowledge workers are high performers when they gain work flexibility.
Download our white paper "Now More Than Ever: 10 Reasons You Need Half a DBA" to learn more about how hiring half a DBA works and the value this approach brings to your organization.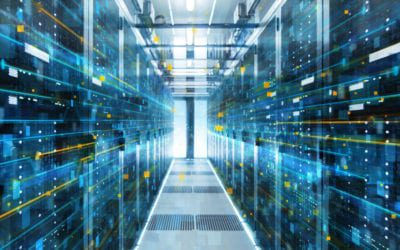 How to Solve the Oracle Error ORA-12154: TNS:could not resolve the connect identifier specified
The "ORA-12154: TNS Oracle error message is very common for database administrators. Learn how to diagnose & resolve this common issue here today.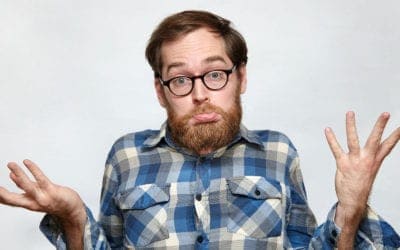 What Does a DBA Do? 22 DBA Responsibilities You Should Know About: Part I
Not everybody knows what a Database Administrator does. Learn here what DBA job responsibilities are so you can see the depth and breadth of their tasks.
How To Fix Log Shipping Failure Errors In SQL Server
Learn how to fix common Log Shipping Failure errors in SQL Server. Follow Datavail's step-by-step instructions, screenshots, and software script here!