Virtualizing Oracle Databases for the Enterprise Network
More and more businesses are moving towards cloud-based infrastructure and service models to manage their IT operations. The sole objective of this move is to deliver strategic business services and operations as on-demand services with high availability, tight security, and scalability. This model enables the IT department to quickly respond to new business demands and changing business trends and priorities.
Most such businesses rely on Oracle databases to manage critical business operations like inventory management, HR systems, enterprise resource planning, and more. They rely heavily on the Oracle cloud platforms to provide data-driven solutions to ensure efficiency, competitiveness and profitability. In this context, it's worthwhile to take a look at how virtualized Oracle databases help modern enterprises achieve their business goals and objectives.
What is virtualization?
"Virtualization is the key technology that governs cloud computing," says Mike Adams, director of product marketing at VMware. "With virtualization software, it is possible to separate out physical infrastructure to run more than one OS or application, in the same physical space, at the same time."
The biggest benefit of virtualization is that it enables organizations to reduce their operational IT cost and at the same time increase performance, flexibility, and efficiency of their IT services.
How does Oracle VM differ from traditional virtualization?
Oracle VM can be considered the next level of virtualization. It extends the advantages of the traditional virtualization process by promoting application-driven virtualization supporting deployment and management of applications which are hosted in their virtual environment. Another value addition of the Oracle VM is that it manages the full lifecycle of Oracle application deployment and Oracle DB.
Furthermore, Oracle VM is fully tested with applications and is designed for deployment of the full stack of applications and databases in the Oracle cloud. There are more than 90 Oracle VM templates, which support rapid deployments of OS, middleware, applications, and databases. With these templates, businesses are capable of building VMs, databases and ready-to-go production stacks, which would earn strategic competitive advantages for the business. These templates are free to download from the Oracle Software Delivery Cloud site.
One other key characteristic of Oracle VM is the high availability. It supports live migration which eliminates the need for planned downtime, a common case with non-virtualized environments. With the live migration, the VM workload is moved to another physical system, where it continues to run and support the VM and the applications, allowing the maintenance and upgrades to be performed on the original machine.
Oracle VM is shipped with the Oracle VM Manager, an easy-to-use, web-based tool for managing the virtualized environment comprehensively. The VM Manager's capabilities include the real-time monitoring of VM utilization, load balancing the server pool, and adding resources dynamically as needed.
With so many benefits, Oracle virtualization is going to be the next big thing in the cloud-computing arena.
The cost of virtualization
There's no need for additional licensing to use Oracle VM. Customers will only have to pay an annual fee when subscribing for enterprise support.
According to a survey done by Unisphere Media, 51% of the respondents experienced a cost reduction by virtualizing their Oracle environment. Is your business ready to reach new heights with Oracle VM?
To learn more about Oracle VM please contact Datavail today. With more than 600 database administrators worldwide, Datavail is the largest database services provider in North America. With 24×7 managed services for applications, BI/Analytics, and databases, Datavail can support your organization, regardless of the build you've selected.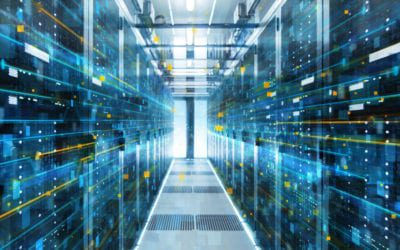 How to Solve the Oracle Error ORA-12154: TNS:could not resolve the connect identifier specified
The "ORA-12154: TNS Oracle error message is very common for database administrators. Learn how to diagnose & resolve this common issue here today.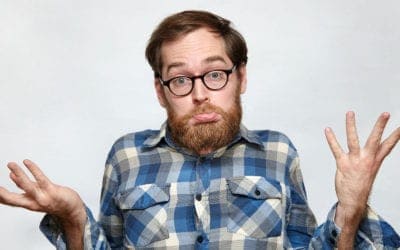 What Does a DBA Do? 22 DBA Responsibilities You Should Know About: Part I
Not everybody knows what a Database Administrator does. Learn here what DBA job responsibilities are so you can see the depth and breadth of their tasks.
How to Recover a Table from an Oracle 12c RMAN Backup
Our database experts explain how to recover and restore a table from an Oracle 12c RMAN Backup with this step-by-step blog. Read more.