Top Database Administration Myths: #4 Stick with One Brand of Database
Several database building approaches exist: on-premises, cloud, and hybrid. However, 74 percent of enterprises adopt a hybrid approach for their systems, using public and private clouds, along with on-premises systems, to power their operations. The same should hold true when it comes to the brand of database solution provider.
However, a common myth in the database administration world is to stick with one brand throughout your infrastructure. While your systems could be entirely based on Microsoft or Oracle databases, sometimes you need a hybrid approach that gives the flexibility that's required for business agility. Think about the advantages that PostgreSQL and MongoDB can bring to the table in the right use cases.
Why Multi-Brand is a Better Database Administration Approach
Some organizations think that being a one-brand shop is better than mixing things up. It does offer some advantages. You only need to track one company's licensing structure and you won't need team members with backgrounds that cover multiple database types. This approach sounds great on paper, but the reality is much different.
A single-brand approach may work out with your current business needs, but no one can see the future. The flexibility offered by working with multiple database types gives your organization better business agility. You avoid getting locked into a one-size-fits-all environment that could lead to many constraints in what you can and can't do with your software.
Organizations that embrace a multi-brand database environment can mix and match all the types together. You can try out the same database type from different brands to see how they differ, bring in open source solutions, leverage relational and non-relational options, and otherwise use this hybrid approach to get the customization that you need.
You end up saving money long-term when you can choose the right database type to fulfill business goals. Many database administrators also enjoy learning new systems and optimizing your infrastructure.
Supporting Your Team in a Hybrid Environment
You may end up in a situation where your DBA team is eager to work with a new brand or type of database, but you don't have that specific skillset available in your organization. While you can work on training your internal team, a faster and more cost-effective approach comes from working with a database managed services company.
You can work with remote DBAs already proficient in the technology that you want, which makes bringing in new brands seamless. They can help train your in-house team, handle deployment and optimization, or perform other tasks relating to the new databases. The managed services approach eliminates roadblocks that stand in the way of adopting new technology.
When the database managed services provider fills in the gaps of your in-house team, your DBAs can focus on the tasks that they know and enjoy the most. You may consider delegating other responsibilities to the third-party provider, such as routine maintenance and other time-consuming duties.
Your organization probably uses a hybrid approach when it comes to your infrastructure, so it certainly makes sense to apply that same type of flexibility to your database brand selections. Interested in hearing about other common database administration myths? Download our white paper the 7 Myths of Database Administration to read about six more misconceptions common in this technology sector.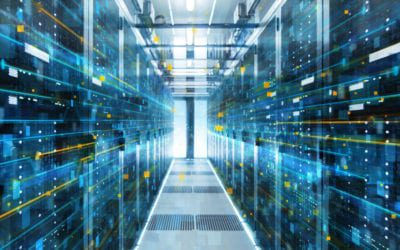 How to Solve the Oracle Error ORA-12154: TNS:could not resolve the connect identifier specified
The "ORA-12154: TNS Oracle error message is very common for database administrators. Learn how to diagnose & resolve this common issue here today.
How To Fix Log Shipping Failure Errors In SQL Server
Learn how to fix common Log Shipping Failure errors in SQL Server. Follow Datavail's step-by-step instructions, screenshots, and software script here!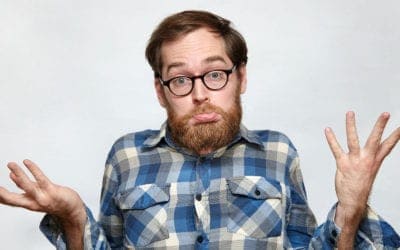 What Does a DBA Do? 22 DBA Responsibilities You Should Know About: Part I
Not everybody knows what a Database Administrator does. Learn here what DBA job responsibilities are so you can see the depth and breadth of their tasks.