How long does it take you to hire people for your database management team?
Database specialists are one of the most in-demand positions, especially among larger businesses trying to get the most out of their monumentally large data sets. The hiring environment is difficult right now, but it's going to get even worse in the future.
Robert Half, a staffing firm, found that there's a 44 percent shortfall in qualified database administration candidates, a 42 percent shortfall in database support services and a 41 percent shortfall in cybersecurity.
It gets worse.
The above numbers only cover basic positions.
When you need specialized talent, your recruitment challenges go up significantly.
The Economist found that the rate at which employers are looking for data analysis skill sets has gone up 372% within the last 5 years. A recent Datavail white paper found that the demand for visualization experts has increased an incredible 2,500%.
When you can't find skilled candidates to fill these critical roles in your organization, you can end up in a vicious cycle:
The IT department doesn't have enough people to keep up with all of their duties, so they get overworked.
The most highly trained people rarely get a chance to tackle strategic projects or those relating to their specialties. Instead, they take on routine tasks like patching databases, answering tickets, creating backups and heading out on service calls.
It's all they can do to keep the systems running. Employee burnout is practically guaranteed. And once these staff members quit, they walk out the door with years of knowledge.
Many organizations chose this time to call in Datavail. They lost someone important and the alerts are piling up. Customers are unhappy and leaving because the systems no longer work properly.
A managed service contract from Datavail can get your systems operating and optimized, due expertise in database management and other in-demand skill sets. Of course, it's better to start this partnership before all of your experienced IT staff get frustrated and leave since the results are much different when they're empowered by external resources.
The labor market won't supply you with the talent you need in the big data and cloud computing era, so keep the Datavail alternative in mind.
---
Read This Next
And learn more about the rest of the database trends.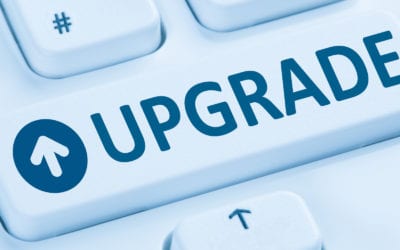 12c Upgrade Bug with SQL Tuning Advisor
This blog post outlines steps to take on Oracle upgrade 11.2 to 12.1 if you're having performance problems. Oracle offers a patch and work around to BUG 20540751.
8 Things Every Beginner Oracle DBA Should Know
A checklist of eight critical skills and areas an entry-level Oracle DBA should be familiar with to succeed on the job.
Scripting Out the Logins, Server Role Assignments, and Server Permissions
Imagine over one hundred logins in the source server, you need to migrate them to the destination server. Wouldn't it be awesome if we could automate the process?