Art of BI: Top 10 Reasons to Migrate Integration Services to Essbase Studio
Sometimes I feel like I am the only evangelist out there for Essbase Studio and I wonder why that is since Essbase Studio is such a great tool.  This is especially true when you look at its ability to connect to a myriad of data source such as OBIEE, Teradata, MySQL, EPMA Dimension Server, netezza, etc.  Below is the top 10 list of why an organization should migrate their existing Essbase Integration Services models to Essbase Studio.  If your team is not an early adopter, run it in parallel.  If your team is scared of change, have them read "Who Moved My Cheese?".  Otherwise, let's make it happen.  Get with the program and enjoy the fruits of this fantastic toolset made for those who believe analytics are always evolving for the better.
Top 10 List
10. It has a familiar feel to EIS but its actually intuitive and user friendly.
9. It integrates with the new features of Essbase Server 11x.  Has EIS been touched since System 9x?
8. Introspection
7. There is a step-by-step tutorial on Essbase Studio Server made just for you (here).
6. Security provisioning and roles can be assigned in Shared Services.  Deliniate data modelers from administrators.
5. Essbase Integration Services is about to get sunset and Oracle Support will go bye-bye.
4. It connects to EPMA Dimension Server out-of-the-box. Ever heard of Master Data Management?
3. Essbase Studio Models are deployable with native MaXL Scripting.  Have you tried to automate a EIS deployment?
2. Essbase Studio comes with an Integration Services Catalog Migration Wizard. (hint, hint)
1. Larry Ellison wants you to.  Seriously, Oracle's BI roadmap is taking Studio to the next frontier, not EIS.  Its a good train…get on it.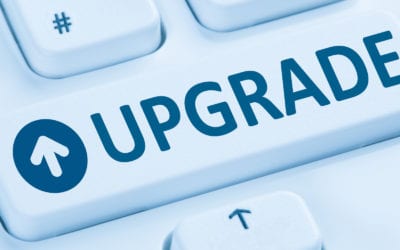 12c Upgrade Bug with SQL Tuning Advisor
This blog post outlines steps to take on Oracle upgrade 11.2 to 12.1 if you're having performance problems. Oracle offers a patch and work around to BUG 20540751.
Oracle EPM Cloud Vs. On-Premises: What's the Difference?
EPM applications help measure the business performance. This post will help you choose the best EPM solutions for your organization's needs and objectives.
9 Awesome Things You Can Do with SharePoint
This blog post discusses out-of-the-box uses for SharePoint that you can execute in just a few clicks without using any code.