The Database Administrator is one of the most difficult positions to fill and retain. DBAs must be able to react, communicate, and plan across many different business functions. They are not easy to find and are often shockingly costly as a percentage of IT payroll. Prior to the evolution of today's comprehensive systems and greater reliance on data by 24×7 consumers, most DBAs functioned as "basement DBAs," meaning that they generally were out of sight and out of mind, working on mainframe tasks associated with loading tapes, maintaining DASD, and running backup job
That was 20 years ago.
In the current IT landscape, DBAs must understand an ever-expanding scope of hardware and applications, which includes web servers, middleware, and relational data models. They must deal effectively with new data/indexing schemes, application loads, clustering software, and replication techniques. Proficiency in networking, operating systems, storage area networks, and Sarbanes-Oxley regulations drives their value as DBAs. They also face constant change in encryption, multiple scripting languages,data retention, spatial data types, and third-party applications. Finally, they must know data warehousing, business intelligence, advanced performance tuning, high availability, code propagation, auditing, heuristics, and I/O layouts, among others. The likelihood of finding one individual with expertise in even a few of these key areas, much less all of them, is very low.
Since the DBA is often the first point of contact for system performance issues, they must be adept at problem solving, communication, collaboration, project management, process adherence, and even financial analysis. With the broadening and deepening of the job description of the average Database Administrator, they must demonstrate vertical platform expertise and horizontal functional expertise as shown in the diagram below.
What challenges do you see facing your DBAs and DBA managers?
Subscribe to Our Blog
Never miss a post! Stay up to date with the latest database, application and analytics tips and news. Delivered in a handy bi-weekly update straight to your inbox. You can unsubscribe at any time.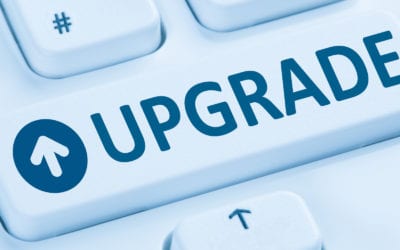 12c Upgrade Bug with SQL Tuning Advisor
This blog post outlines steps to take on Oracle upgrade 11.2 to 12.1 if you're having performance problems. Oracle offers a patch and work around to BUG 20540751.
Oracle EPM Cloud Vs. On-Premises: What's the Difference?
EPM applications help measure the business performance. This post will help you choose the best EPM solutions for your organization's needs and objectives.
Scripting Out the Logins, Server Role Assignments, and Server Permissions
Imagine over one hundred logins in the source server, you need to migrate them to the destination server. Wouldn't it be awesome if we could automate the process?