You may have come across or heard the term "Six Sigma" used in conjunction with manufacturing, specifically terms associated with statistical modeling of manufacturing processes, or perhaps engineering or management, but what is it?
Six Sigma is a set of techniques and tools for process improvement originally developed at Motorola in 1987. In improving and assuring quality, Six Sigma seeks to scientifically quantify processes and procedures to eliminate variability.
It was originally designed to increase yield by decreasing manufacturing defects, but has gained much wider acceptance throughout all types of organizations as it has evolved into a scientific method for project development.
Move to Management
Mikel J. Harry, president of the Six Sigma Management Institute and author of Six Sigma: The Breakthrough Management Strategy Revolutionizing the World's Top Corporations, explains that once Motorola embraced Six Sigma, organizations started using it "as a primary tool for improving business performance." A host of manufacturing firms worldwide — including Bombardier, Dow, Ford, Nokia, Shimano, Toshiba, Seagate, and Sony — began adopting and applying Six Sigma to their operations.
After Jack Welch, the chairman and chief executive officer of General Electric from 1981 to 2001, made Six Sigma the linchpin of his business strategy at General Electric in the 1990s, it began to be applied through industry and business as a management philosophy.
Harry notes:
If Six Sigma was a quality formula at Motorola, and if it was a business formula at ABB and Allied [Signal], it was a leadership formula at GE. … Clearly, we have arrived at a period in which the evolutionary themes of Six Sigma have merged and been fused together. In every sense of the phrase, Six Sigma has become a management system of business quality deployment and implementation, focused on the development of leaders who are obsessed with concurrently improving business economics and customer satisfaction; thereby, resulting in the creation of value.
Scientific Method
In Six Sigma With R: Statistical Engineering for Process Improvement, Emilio L. Cano and his colleagues tease more meaning from the rich history and use of the process, stating:
Six Sigma translates scientific language into an understandable way to apply the scientific method at any organization. This is the key to Six Sigma success. We are solving problems and improving processes using as our basis one of the most powerful tools of human development: the scientific method. … It is a complete methodology for process improvement and, hence, for the success of organizations.
Each project undertaken in an organization that follows Six Sigma uses a system to develop the project from its inception. It can be used for project or contract management, as well as applied to IT security and quality.
What About Databases?
Can we apply any of these concepts to database management? Can a scientific approach to project management with its roots in manufacturing ultimately benefit database management? Is this where the art of database management meets science?
We plan to explore some of these concepts and approaches for database management.
What do you think? We want to hear from you about your experiences with Six Sigma and how you've applied it within your organization.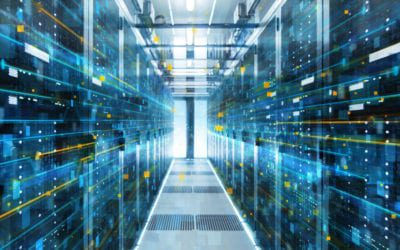 How to Solve the Oracle Error ORA-12154: TNS:could not resolve the connect identifier specified
The "ORA-12154: TNS Oracle error message is very common for database administrators. Learn how to diagnose & resolve this common issue here today.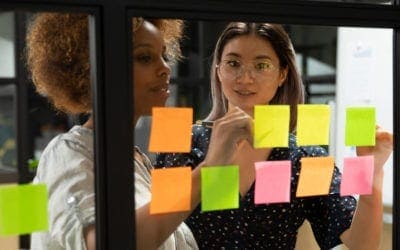 Data Types: The Importance of Choosing the Correct Data Type
Most DBAs have struggled with the pros and cons of choosing one data type over another. This blog post discusses different situations.
Nulls are clearly one of the most misunderstood features of DB2. Here are some examples, tips & guidelines from Craig Mullins to demystify the use of nulls.