S3fox provides a handy utility for creating import manifest and signature files; however, it doesn't seem to properly create export manifests.  In fact, it seems like it only creates import manifest files.  The version I used was 0.4.8. Here's a screenshot of the s3fox create manifest interface:
Note there is nowhere in the GUI to specify export or import.  Note also in the manifest preview on the right that the exportBucket token is not visible.  Looking at the spec for an export  the exportBucket token is required for AWS to know where to get your data.  Without it, you'll get a note from Amazon asking what you're trying to do. So, if you want to export data from an S3 bucket to a USB drive, it's best to manually create a manifest file according to the AWS spec. If you manually create an export manifest, you'll also need to manually create a signature file.  The procedure for manually creating signature files was not immediately obvious (to me, anyway) on the AWS site, but I found it on Jeorge Escobar's blog (thanks, Jeorge!) You'll need to download the signature tool then in a command line terminal, change to the signature tool directory and run the following command: [code language="plain"]java -jar lib/AWSImportClientSignatureTool-1.0.jar <manifest file> <job ID> <SIGNATURE file>[/code] Once you have the manifest and signature file, you can simply follow the documented procedure and expect to see your USB drive in a few days.
Oracle EPM Cloud Vs. On-Premises: What's the Difference?
EPM applications help measure the business performance. This post will help you choose the best EPM solutions for your organization's needs and objectives.
Hyperion Myth #9: SOX Audit Requests Are Time-consuming
With serious financial penalties, SOX audits can be intimidating — but they don't have to be. Find out how you can use Datavail's software to automatically prove SOX compliance.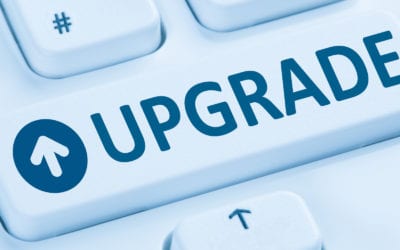 12c Upgrade Bug with SQL Tuning Advisor
This blog post outlines steps to take on Oracle upgrade 11.2 to 12.1 if you're having performance problems. Oracle offers a patch and work around to BUG 20540751.