You've decided to move to the cloud and identified those assets to be transferred. Now, you can establish a transition plan.
A clear plan that makes the process seamless and profitable is mandatory. It's by no means a simple process. It also involves evaluating the data itself and the applications reliant on that data.
This first step may include identifying any vendors or service providers and establishing deliverables or service level agreements. For an initial, partial transition, your organization may want to discuss your plans with any vendor with whom you are currently working. If considering a new vendor, ask questions and seek references to determine whether there is a good fit.
There are many varieties of migration, observes Jake Robinson, a solutions architect with the Infrastructure-as-a-Service provider Bluelock. This might include moving from physical servers to the cloud or moving from a private cloud service to a public cloud. "Each scenario is different based on your application, where you're starting from, and where you're going," he says.
You could, for example, opt to set up your database in the cloud yourself. This would entail selecting a cloud-appropriate database, such as MySQL or Postgres, then installing it and configuring it on a cloud server.
Xeround's Avi Kapuya notes:
"Depending on the resources of a business, some organizations can manage setting up their cloud database themselves, but for others — correctly configuring a database to maintain scalability and high availability on the distributed and dynamic environment of the cloud — the task might prove too problematic and resource-heavy. […] Databases especially are a sensitive part of the IT puzzle: they keep all the data, all the contacts, all the invoices etc. Data loss or an unresponsive database are big issues that could have serious consequences for today's businesses."
After establishing the project's scope, ensuring data security during the transition is essential. Evaluate your security before the migration. This could include testing and auditing prior to the move to identify potential vulnerabilities.
Other items to include in the migration plan include replication — data and, if you choose to move to an internal cloud structure, machine replication — and disaster recovery.
With a plan in place, testing is the next crucial step. This could enable your organization to evaluate any service providers that may be competing for your business before the actual deployment.
Following deployment, there's still more work to be done. Whether in-house or contracted, there are more database evaluations and tweaking required including overseeing backups, monitoring, and possibly adding management tools to the process to ensure the project's ongoing success.
Subscribe to Our Blog
Never miss a post! Stay up to date with the latest database, application and analytics tips and news. Delivered in a handy bi-weekly update straight to your inbox. You can unsubscribe at any time.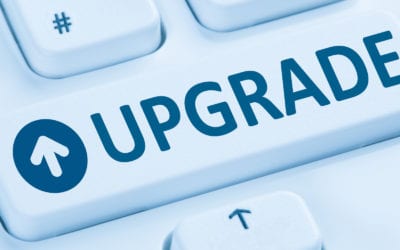 12c Upgrade Bug with SQL Tuning Advisor
This blog post outlines steps to take on Oracle upgrade 11.2 to 12.1 if you're having performance problems. Oracle offers a patch and work around to BUG 20540751.
Oracle EPM Cloud Vs. On-Premises: What's the Difference?
EPM applications help measure the business performance. This post will help you choose the best EPM solutions for your organization's needs and objectives.
8 Things Every Beginner Oracle DBA Should Know
A checklist of eight critical skills and areas an entry-level Oracle DBA should be familiar with to succeed on the job.