Art of BI: Repartition a Windows Machine for Linux (Installing Linux on Windows)
Recently I dusted off an old laptop of mine that was peforming terribly with Windows XP since it only had 1/2 GB RAM and the machine is about 4 years old.  So, I wanted to throw a Linux distribution on it.  I was going to wipe the hard drive and then thought to myself that I may actually want to keep the Windows OS as well and just run a dual-boot system.  I've done this before when I have installed both OS's on on fresh HD and had no problems.
I thought this endeavor would also be no problem until I saw that the only volume on the laptop was set as the system partition – Basically only a C: drive consuming all 80GB of hard drive space.  I looked in WIndows Disk Management and there is no tool for reducing a partitioned space.  What?? You can't shink a partition via Windows?
Then long and short of it is that I was not going to spend money on any Disk Management software like PartitionMagic, etc.  I called a Linux guru buddy of mine and he pointed me to a killer open source bit of software that runs on the Linux Kernel from boot via ISO download to CD burn.  The software is called GParted.  Just download the ISO, burn it to CD (or USB if so skilled), place the CD in the tray and reboot the machine.  GParted will start up (3 minutes or less) and the GUI is really intuitive.  Some user of GParted even wrote a nice detailed post with a checklist and warnings before partitioning a Windows environment, here.
Using GParted I was able to Shrink my parition (clearly I was not using the full HD on the laptop) by a substantial amount making room for a new parition which gets marked as "unallocated". It took about 30 minutes to go from a full 80GB partition to a 40GB/40GB split.   I think the speed was due to the low RAM.  Once finished GParted reboots the machine and pops out the CD tray on exit.
I popped in my ISO download to CD burn version of Linux Mint 8, installed it and presto, a perfect dual-boot install.  Linux runs fast on this low RAM machine.  Time to install some BI stuff.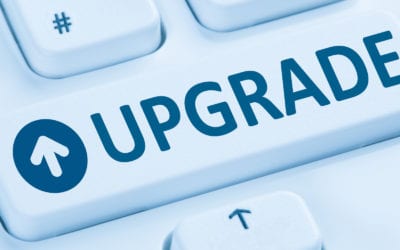 12c Upgrade Bug with SQL Tuning Advisor
This blog post outlines steps to take on Oracle upgrade 11.2 to 12.1 if you're having performance problems. Oracle offers a patch and work around to BUG 20540751.
Oracle EPM Cloud Vs. On-Premises: What's the Difference?
EPM applications help measure the business performance. This post will help you choose the best EPM solutions for your organization's needs and objectives.
Scripting Out the Logins, Server Role Assignments, and Server Permissions
Imagine over one hundred logins in the source server, you need to migrate them to the destination server. Wouldn't it be awesome if we could automate the process?