Reduce IT Spending with Archiving and Server Consolidation
As we all navigate the rough waters of the post-COVID — or COVID Part Deux — business environment, finding ways to save money and reduce budgets is top-of-mind. More than a third of corporations cut their innovation budgets in the wake of the pandemic and, as we prepare for a recession, companies are searching for ways to remain lean and profitable.

What we've all discovered during the shift to remote work, however, is that reducing technology investments is not a feasible plan. In fact, Gartner states that 66% of CFOs plan to increase their digital investments throughout the recession.
So where can IT leaders trim the fat without sacrificing the value of their tech stack? In this article, we'll talk about one of the common strategies that we implement with our customers to help them manage IT costs: archiving data and consolidating servers.
Benefits of Data Archiving
While your organization may be running up to petabytes of data, chances are it isn't using all of it. Terabytes of out-of-date or irrelevant data may be sitting latent, maintained only for the purposes of compliance, audits, or historical analysis. Archiving this data keeps it preserved, but lowers the cost of storage because it is compressed.
According to Datanami, archiving can save companies 63% to 94% on data storage costs compared to storing on a primary database tier with backups. The most savings will come to companies processing high volumes of unstructured data.
For systems that are on-premises, archiving data also has the benefit of requiring less backup hardware, software, energy, and data center costs. You will also experience application performance and operational benefits when your systems have less data to churn through. Important tasks like tuning, upgrades, and backups will go much quicker.
Benefits of Server Consolidation
Similar benefits can be gained by consolidating servers. Technology is advancing quickly; servers that are more than a few years old can often be consolidated and replaced with just one server that has ten times the storage space. If you haven't already, there's no time like the present to invest in (or expand your) cloud storage or virtualization. Virtualization improves your overall usage of storage infrastructure and lowers the cost of ownership — a one-two punch in favor of your budget.
There are, of course, many other strategies for reducing the cost of storage. We've discovered that many companies running Oracle EBS deal with excess data by passing it off to additional storage disks, thereby increasing their EBS storage footprint. This is not an effective solution as it creates more issues than it solves. Storage costs increase while data response times take a serious hit, affecting both the productivity of employees and business profits.
Our Oracle applications team has enabled midmarket and enterprise companies to reduce their Oracle EBS storage footprint — and lower costs — by leveraging tools like XtremIO and Delphix. You can read more about this strategy here.
Final Thoughts
Implementing strategies like data archiving, server consolidation, and virtualization are some of the most effective ways to cut costs and build efficiencies in your systems. But there are many more ways to reduce IT spend without reducing value. To learn seven more ways to keep your IT department running lean, download our white paper, Declining Revenues? 8 Ways Datavail Helps You Save on IT Costs.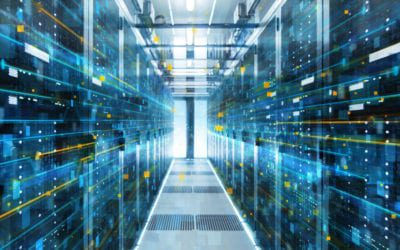 How to Solve the Oracle Error ORA-12154: TNS:could not resolve the connect identifier specified
The "ORA-12154: TNS Oracle error message is very common for database administrators. Learn how to diagnose & resolve this common issue here today.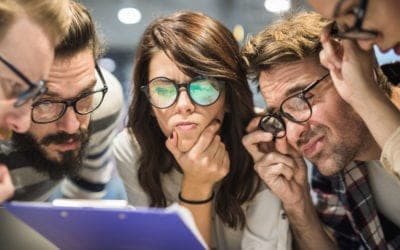 Oracle Database Extended Support Deadlines: What You Need to Know
If you're confused about Oracle's extended support deadlines, you are not alone. Here's an overview of what's in store for 11g through 19c.
How To Fix Log Shipping Failure Errors In SQL Server
Learn how to fix common Log Shipping Failure errors in SQL Server. Follow Datavail's step-by-step instructions, screenshots, and software script here!