Art of BI: OBIEE Content Accelerator Framework (CAF) Installation
I've noticed that some OBIEE developers are still used to the old school methods of moving catalog data from environment to environment with copy and paste tactics, so I thought it would be good to begin a series on the OBIEE Content Accelerator Framework (CAF) that Oracle has provided for about a year now. The CAF provides a means to clone catalog data (via Catalog Manager) from a source and push it to a destination environment (target) using only a few quick steps. It also has the ability to sync up requests, etc. based on a changed Presentation Layer so that manually identifying changes in reports, etc. now becomes much less of a pain-staking process.
This is the first in what I hope to be a more elaborate deep-dive on the topic.  For now, here are the steps (see video) on how to conduct the installation of CAF in your base client environment taken right from the installation guide.  So far the installation of the tool is only certified in Windows XP, however, I have conducted the install in Windows Server 2003 and it functions as designed.
Below, the is the install video from a Windows Server 2003 installation.  Below that are links to get 100% up-to-speed on making your life easier with CAF. Enjoy.
Noted Issues/Problems
During the installation if you are unable to delete the "JAR" file from the plugins folder, be sure to Kill the Processes highlighted in the screenshot below from the task manager.  Once these two processes are no longer running the file may be deleted without issue.
Additional Information…
Oracle CAF Usage Instructions
https://www.oracle.com/technology/products/bi/pdf/oraclebiee-cafv1-usage-instructions.pdf (Mirrored File)
Oracle by Example for Content Accelerator Framework
https://www.oracle.com/technology/obe/obe_bi/bi_ee_1013/caf/caf.html
CAF Download Files
http://download.oracle.com/technology/products/bi/files/OracleBIEE_CAFV1_Setup.zip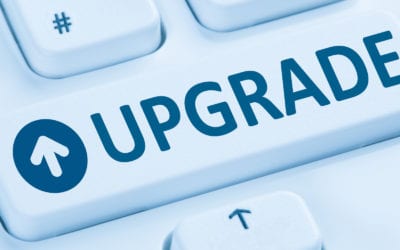 12c Upgrade Bug with SQL Tuning Advisor
This blog post outlines steps to take on Oracle upgrade 11.2 to 12.1 if you're having performance problems. Oracle offers a patch and work around to BUG 20540751.
Oracle EPM Cloud Vs. On-Premises: What's the Difference?
EPM applications help measure the business performance. This post will help you choose the best EPM solutions for your organization's needs and objectives.
Scripting Out the Logins, Server Role Assignments, and Server Permissions
Imagine over one hundred logins in the source server, you need to migrate them to the destination server. Wouldn't it be awesome if we could automate the process?