After the first post on Google Maps integration with OBIEE we found that things worked swimmingly with Firefox but a very annoying looking error message was being produced with Internet Explorer(IE).
[simage=16,200,y,center]

This image/warning is caused usually by JavaScript errors. As we can see below the Google Map integration still works wonderfully, we just get that imperfect warning symbol.
[simage=14,200,y,center]
To get rid of this symbol, enter your Narrative view properties window and change the PostFix property field to the following:
[simage=15,200,y,center]
The change you need to make is to change the "onunload" to "onUnload" so that it has an uppercase "U". Since javascript is a case sensitive language we need to be careful of little things like this.
Alternatively, you can use the pure, sure-fire apprach that Micrsoft recommends which is:
[sourcecode language='javascript']

[/sourcecode]
Place this after <div> tag that the Google Map is actually dumped into when rendered on the page.
Save your view and test it out. Yes! No more annoying warning in the bottom left. Cheers mates.
References:
http://www.devguru.com/Technologies/ecmascript/quickref/evhan_onunload.html
http://msdn.microsoft.com/en-us/library/ms536973(VS.85).aspx
Subscribe to Our Blog
Never miss a post! Stay up to date with the latest database, application and analytics tips and news. Delivered in a handy bi-weekly update straight to your inbox. You can unsubscribe at any time.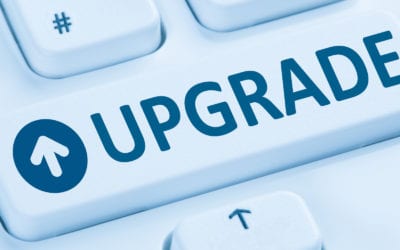 12c Upgrade Bug with SQL Tuning Advisor
This blog post outlines steps to take on Oracle upgrade 11.2 to 12.1 if you're having performance problems. Oracle offers a patch and work around to BUG 20540751.
Oracle EPM Cloud Vs. On-Premises: What's the Difference?
EPM applications help measure the business performance. This post will help you choose the best EPM solutions for your organization's needs and objectives.
Recover a Table from an RMAN Backup in an Oracle 12c
This blog post will is to show a table restore for one table in a container database