Art of BI: OBI Time Dimension Weeks In a Month – Prototype Hack
I was looking to create a formula that required averaging based on the number of week in the given month. As an example Monthly Sales Total / # Weeks In Month.  Since this is a fiscal calendar the weeks are usually standardized and shouldn't change that often.  So, if the fiscal calendar is on a 4-4-5 or 4-5-4 the logic is rather straightfoward.
I couldn't make changes to the underlying Calendar dimension table and I couldn't recall how to do this programmatically in OBI so I went with what I will call a quick prototyping hack.  Here it is below.
[simage=97,320,y,center]
CASE  WHEN "Indirect Sales".DIM_TIME.MONTH_NUMBER IN (3, 6, 9, 12) THEN 5 ELSE 4 END
This worked out perfectly as a place holder as we can see by a quick ad-hoc look at the new calculated measure.
[simage=98,400,y,center]
If anyone has the right or clever way of doing this leave a comment.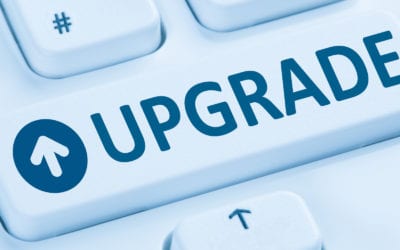 12c Upgrade Bug with SQL Tuning Advisor
This blog post outlines steps to take on Oracle upgrade 11.2 to 12.1 if you're having performance problems. Oracle offers a patch and work around to BUG 20540751.
Oracle EPM Cloud Vs. On-Premises: What's the Difference?
EPM applications help measure the business performance. This post will help you choose the best EPM solutions for your organization's needs and objectives.
9 Awesome Things You Can Do with SharePoint
This blog post discusses out-of-the-box uses for SharePoint that you can execute in just a few clicks without using any code.