SQL Server Database Administrators always get to hear the age old question: How much longer will that restore or backup take?  We've always answered this question based on past experiences along with some educated "guestimations."
SELECT r.session_id ,r.command,CONVERT(NUMERIC(6,2),r.percent_complete)AS[Percent Complete],CONVERT(VARCHAR(20),DATEADD(ms,r.estimated_completion_time,GetDate()),20)AS[ETA Completion Time],CONVERT(NUMERIC(10,2),r.total_elapsed_time/1000.0/60.0)AS[Elapsed Min],CONVERT(NUMERIC(10,2),r.estimated_completion_time/1000.0/60.0)AS[ETA Min],CONVERT(NUMERIC(10,2),r.estimated_completion_time/1000.0/60.0/60.0)AS[ETA Hours]
,CONVERT(VARCHAR(1000),(SELECT SUBSTRING(text,r.statement_start_offset/2
,CASE WHEN r.statement_end_offset =-1 THEN 1000 ELSE (r.statement_end_offset-r.statement_start_offset)/2 END)
FROM sys.dm_exec_sql_text(sql_handle)))FROM sys.dm_exec_requests r
WHERE command IN('RESTORE DATABASE','BACKUP DATABASE')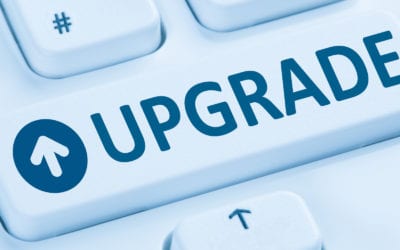 12c Upgrade Bug with SQL Tuning Advisor
This blog post outlines steps to take on Oracle upgrade 11.2 to 12.1 if you're having performance problems. Oracle offers a patch and work around to BUG 20540751.
Oracle EPM Cloud Vs. On-Premises: What's the Difference?
EPM applications help measure the business performance. This post will help you choose the best EPM solutions for your organization's needs and objectives.
Oracle Cloud vs Amazon Cloud – Which is right for you?
Choosing the right cloud computing vendor for your database needs is difficult. This blog post takes you through the pros and cons of Oracle vs Amazon Cloud.