Art of BI: Hostname resolved to an IP Address – Windows 2008 Hyperion System 11 Installation Issue
 In continuation with VM Image installation of Hyperion 11x I decided to stand-up a Windows Server 2008 Hyperion 11x image with just the basic Foundation Services and Essbase as outlined in AppliedOLAP's Hyperion 11x Installation guide.  I bumped into a problem in the way that the Hyperion install, specifically foundation services references the network.  In some instances it looked for the local IP address and in others it looked for the ServerName.  Since we want consistency I felt it was best to get to the bottom of this problem as to not have this bug create any networking problems down the line. 
After my initial install completed the following directory folders were listed with the IP Address as the suffix.
 As we all know listing networking connection in software installations or config files is a big "no-no" in case the IP for that server ever changes.
To fix this issue in our very isolated environment of a VM Image on a small network configuration (no Domain Controller, etc.) we simply need to open the "Hosts" file that is found in the following location,  [Root]System32Driversetc.  Look for a file called "Hosts" (no file extension).  Open the "Hosts" file in notepad and then add the VM Image's IP address to as a subsequent line underneath the existing IP to HostName lines existing in the file. 
When I finished the file looked like this:
Unfortunately your installation will have already completed and your folder structure set.  I went ahead and conducted a complete unInstall of the EPM suite and re-installed it.  Once I did that and the Foundation Services folder structure seems to be much more consistent and in sync with what I am used to seeing on a typical networked install.
The first thing to notice during the re-install was one of the pre-requisites is no longer botched:
 The next thing to notice is that after the re-install that my folder directory now looks as it should:
Here is some more supporting discussion:
Subscribe to Our Blog
Never miss a post! Stay up to date with the latest database, application and analytics tips and news. Delivered in a handy bi-weekly update straight to your inbox. You can unsubscribe at any time.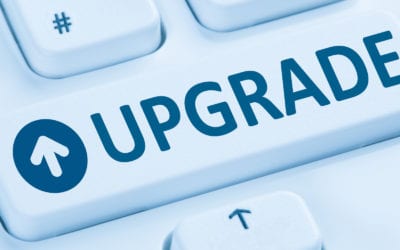 12c Upgrade Bug with SQL Tuning Advisor
This blog post outlines steps to take on Oracle upgrade 11.2 to 12.1 if you're having performance problems. Oracle offers a patch and work around to BUG 20540751.
Oracle EPM Cloud Vs. On-Premises: What's the Difference?
EPM applications help measure the business performance. This post will help you choose the best EPM solutions for your organization's needs and objectives.
8 Things Every Beginner Oracle DBA Should Know
A checklist of eight critical skills and areas an entry-level Oracle DBA should be familiar with to succeed on the job.