An icon in thought leadership, Frank Buytendijk, shares his ideas on analytics, synthesis, and talks about his latest book, "Dealing with Dilemmas, Where Business Analytics Fail", on this third episode of the ArtOfBI.com podcast.
On this Podcast
If you haven't heard Frank speak at one of the many IT conferences spanning the globe, watched his YouTube video excerpts, read one of his books, or met him during his world tours, this is your opportunity to get familiar with him and his work.  From my chat with Frank you can easily tell how he rose to high ranks in several of the largest and best known technology based companies in the world such as Gartner, Hyperion, and Oracle. Writing books is just "a hobby", he says.
This conversation starts up with discussion about Frank's latest book, "Dealing with Dilemmas, Where Business Analytics Fail", and goes quickly into more peripheral chatter about Business Intelligence and Business Process Management.  Ultimately, Frank leaves us with some amazing gems and a lot to think about as we continue our journey in Information Technology and Business.
This Podcast's Links
[podcast]http://aws3.artofbi.com.s3.amazonaws.com/Podcasts/ArtOfBI_20110629_Ep4.mp3[/podcast]
The podcast can be played from the media enclosure above (Just press play).  All feedback is of course very welcome.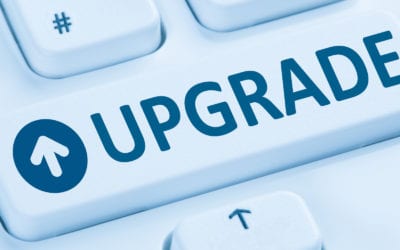 12c Upgrade Bug with SQL Tuning Advisor
This blog post outlines steps to take on Oracle upgrade 11.2 to 12.1 if you're having performance problems. Oracle offers a patch and work around to BUG 20540751.
Oracle EPM Cloud Vs. On-Premises: What's the Difference?
EPM applications help measure the business performance. This post will help you choose the best EPM solutions for your organization's needs and objectives.
Recover a Table from an RMAN Backup in an Oracle 12c
This blog post will is to show a table restore for one table in a container database