Every software tool has its own language and nomenclature that comes along with it.  Most times that language it is plain, makes sense, and ultimately is accepted by the masses. However, sometimes it can be rather esoteric.  Again, this is great for us consultants because we can often appear even smarter than we already are by throwing out some big buzz words that grab our audiences' attention.
To make a long story short, I was recently asked about integrating Hyperion Essbase with OBIEE for drill-through functionality.  In that conversation I faintly heard a business user mention something about "federating OBIEE".  With my e-commerce background I immediately thought of federated servers.  I had implemented that infrastructure in the past for high-availability so I know if the faint discussion turned into a key discussion I would have no problem speaking to it.  Unfortunately that mention remained a non-topic.  However, later I thought to myself that that mention of "federating"  could have also been interpreted as a principal technique used in data-warehousing from years past. Anyway…
Just recently I came across a great web tutorial on Oracle by Example that talks about "Federating Essbase and Relational Data Sources in OBIEE".  At this point, we've been doing the integration shown in this tutorial for a good while so this is nothing new to me.  But, there was that buzz word – "Federating".  After reading the first paragraph of the document I extrapolated that Oracle is basically referring to "federation" as the combination of data sources (seemingly disparate heterogeneous data sources only) through OBIEE modeling.   Furthermore, they have broken the term down into two components, horizontal and vertical.  Here is a brief summary of the two:
Horizontal Federation

Integrating two or more disparate data source having the same level of granularity joined by one or more conformed dimensions
Example: Essbase Sales cube with HR relational database

Vertical Federation

Integrating two or more disparate data source having different levels of granularity joined by one or more conformed dimensions
Example: Essbase Sales cube to relational Sales detail data (drill-through)
Here is a link to the Oracle by Example tutorial: Federating Essbase and Relational Data Sources in Oracle Business Intelligence Suite Enterprise Edition Plus
I'll be talking to our Oracle Sales reps here in the next few days to see if this term "Federating, Federation, or Federated" is something they are using going forward for this type of integration in the Oracle Roadmap.  I actually like the use of the term.  Let's see if it will stick or disappear into the cosmos like so many terms in IT that have come before it.
Let me know what you think.
Subscribe to Our Blog
Never miss a post! Stay up to date with the latest database, application and analytics tips and news. Delivered in a handy bi-weekly update straight to your inbox. You can unsubscribe at any time.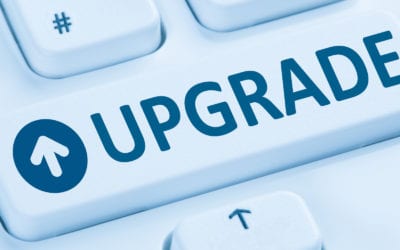 12c Upgrade Bug with SQL Tuning Advisor
This blog post outlines steps to take on Oracle upgrade 11.2 to 12.1 if you're having performance problems. Oracle offers a patch and work around to BUG 20540751.
Oracle EPM Cloud Vs. On-Premises: What's the Difference?
EPM applications help measure the business performance. This post will help you choose the best EPM solutions for your organization's needs and objectives.
Scripting Out the Logins, Server Role Assignments, and Server Permissions
Imagine over one hundred logins in the source server, you need to migrate them to the destination server. Wouldn't it be awesome if we could automate the process?