By now every knows that the release of Hyperion 11x has provided us with the latest and greatest Essbase modeling application, Essbase Studio.  A lot of us are familiar with Essbase Integration Services and have been looking at Essbase Studio like a two-headed dog.  They either are scared and don't want to go near it or they are so used to their purse-dog, i.e: EIS, that they stick with what they know best and haven't unwrapped Essbase Studio yet.
This blog post should put and end to any reluctancy.  I introduce to you the first Essbase Studio tutorial on the web.
You can download the PDF here. (I'll eventually move this to a CDN if the downloads get to big, so please link to this post and not the document itself.)
Hyperion Essbase Studio Tutorial by Example (PDF)
I am also breaking the tutorial into a series with this being part 1.  There are a lot of cool new functions with Essbase Studio and you will immediately see the benefits it has over EIS. Soon, you'll see other blog post here on Essbase Studio tutorials part 2, 3, etc. so be sure to check back often or subscribe to the RSS.
If this series is good, bad, or indifferent please let me know.  I would like to keep these up and with your feedback I can revise and make the documents that much more informative everyone.
Cheers.
Update 8/30/2009
– This should have been posted to the live site last week. I am in the middle of switching hosting providers for my blog and uploaded this post to my test site instead of this one. Sorry for the delay.
Update 11/26/2010
Oracle Technology Network move the link to the published article, here.
Update 07/08/2013
Here is the 2nd part in this series for Drill-Through in Essbase Studio
Subscribe to Our Blog
Never miss a post! Stay up to date with the latest database, application and analytics tips and news. Delivered in a handy bi-weekly update straight to your inbox. You can unsubscribe at any time.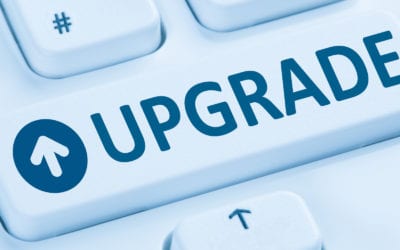 12c Upgrade Bug with SQL Tuning Advisor
This blog post outlines steps to take on Oracle upgrade 11.2 to 12.1 if you're having performance problems. Oracle offers a patch and work around to BUG 20540751.
Oracle EPM Cloud Vs. On-Premises: What's the Difference?
EPM applications help measure the business performance. This post will help you choose the best EPM solutions for your organization's needs and objectives.
Scripting Out the Logins, Server Role Assignments, and Server Permissions
Imagine over one hundred logins in the source server, you need to migrate them to the destination server. Wouldn't it be awesome if we could automate the process?