Datavail is pleased to announce our new Premier Partnership with MongoDB, providing clients with the world's leading NoSQL database. Having worked for several years with clients who utilize MongoDB, we're now working as a Premier go-to partner for further collaboration.
Building on Datavail's established MongoDB services, this collaboration increases momentum in database implementations, integrations, managed services, monitoring, performance optimizations and upgrades, all with the support of MongoDB. Datavail continues a strong focus in client migrations of appropriate data from their relational database systems into MongoDB with little downtime and improved reliability and security. The collaboration further supports Datavail's commitment in Application Development services.
As a popular Big Data technology, MongoDB is available in both Enterprise and open source/community. MongoDB is favored for its cross-platform capabilities and the ability to support rapid application development with extreme scalability and availability at a low cost.
With more than 800 Database Administrators, 400+ clients, over 200,000 databases monitored and an average 7+ year client retention, we expect our MongoDB support momentum to grow and continue driving everything from extending client day-to-day operations, through to setting data and cloud strategies for entire organizations in this exciting partnership.
As MongoDB's offerings have evolved, the positive use cases for MongoDB in SMB and large enterprises is rapidly growing. The result is that many of our existing customers are leveraging MongoDB for a portion of their application portfolio. MongoDB has become one of our fastest growing practices so we recognized the need to strengthen our partnership, bringing more value to our clients and expanding our client base.
We're excited to work with such an innovative organization as MongoDB and look forward to current and future collaboration.
To read the news release please click here.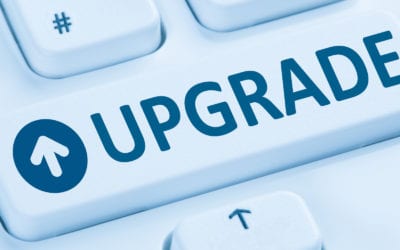 12c Upgrade Bug with SQL Tuning Advisor
This blog post outlines steps to take on Oracle upgrade 11.2 to 12.1 if you're having performance problems. Oracle offers a patch and work around to BUG 20540751.
Oracle EPM Cloud Vs. On-Premises: What's the Difference?
EPM applications help measure the business performance. This post will help you choose the best EPM solutions for your organization's needs and objectives.
Tips for Upgrading From SQL 2008 to 2012 or 2014
It's 2015 and you can now establish totally respectable MS SQL DBA credibility just by mentioning you have been in the game since SQL Server version 9. You may even get the same gasps of shock from some colleagues that used to be reserved for the version 6 veterans.