Datavail just released a new white paper on the Top 10 Trends in Database Management for the coming year. The forecast is based on surveys of hundreds of IT executives from around the world with input from Datavail's hundreds of DBAs. The pace of change in IT over the past decade is nothing compared to what's coming. The one word that sums it up: More!
Call it the Decade of Data. The appropriately-named "Moore's Law" predicted a doubling of processing power every 18 months and the cost of data storage falling by half in the same time frame. In the coming decade, as the cost of data storage heads toward zero and data transmitters become "as common as stickers on fruit." Data transmission will be built into every item worth more than a few dollars.
More Data
The Internet of Things (IoT) is one of Datavail's Top Trends. Today, your phone can talk to your thermostat, which can talk to your furnace, which talks to the furnace's manufacturer, and to your gas company. In the coming years, all the components of all those devices will be communicating, sending out signals indicating their status and need for attention.
All these signals from all these components in all these devices will leave data trails. Those trails are Big Data. Big Data is so big it's not even on Datavail's Top 10. It's already here. The data is pouring into data warehouses in the cloud. While cloud computing is not one of Datavail's Top Trends, Database-as-a-Service is. The rivalry between DBaaS providers AWS, Microsoft Azure and Google Cloud (among others) is driving down the cost of data storage and data processing.
More Types of Data
A lot of the data being collected and analyzed doesn't fit the grid architecture of relational databases. The rise of non-relational databases such as NoSQL is one of Datavail's Top Trends. Non-relational databases can include a variety of digital data such as text, images, audio, and video in a single database.
Non-relational databases such as Mongo DB, Hadoop and Spark are well suited to combining data from a variety of sources. Most Fortune 500 companies now incorporate non-relational databases as part of their enterprise system, per Guy Harrison, author of Next Generation Databases.
More Formats for Databases
If you have relational databases such as those based on MySQL and you have non-relational databases such as NoSQL, soon you want these to work together on the same platform. Running multiple data models on one platform is something Datavail thinks will be keeping DBAs busy for the next decade:
"Data architects are paying a premium, however, to get structured and unstructured data together on a single platform. That has placed a premium on software to merge and manage data across the platform. The complexity of merging relational and non-relational databases requires continuous monitoring and expert support." — Top 10 Trends in Database Management
Many different varieties of MySQL and NoSQL are growing, many backed by open-source communities. Along with MongoDB, some other rising stars are Cassandra, SQLite, Redis, and PostgreSQL. The growth of choices in open source is a trend Datavail thinks has staying power. That's going to require more people who know database management. And that's going to be a problem.
More Skilled People Needed
Going against the trend of AI eliminating people's jobs, Datavail sees nothing but a decade of unfilled demand for data administration specialists. The difficulty of hiring get worse, says Datavail's white paper, citing a Robert Half staffing survey showing chronic shortages of people with skills in database administration, database support and cybersecurity.
While many employers are partnering with schools to sponsor programs in data analytics, data visualization and business intelligence (BI), it will take time for the skills gap to shrink and, according to Datavail, that's not going to happen any time soon.
The "decade of data" means more data coming and going, more alerts, more tickets, more midnight problems, and more need than ever for trained staff. Datavail offers managed services so you can get the help you need — and the sleep you need — so you can get more out of your data analytics system. Contact Datavail and see how you can benefit from the coming trends in database administration.
Datavail is a specialized IT services company focused on Data Management with solutions in BI/DW, analytics, database administration, custom application development, and enterprise applications. We provide both professional and managed services delivered via our global delivery model, focused on Microsoft, Oracle and other leading technologies.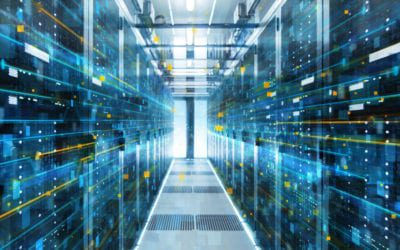 How to Solve the Oracle Error ORA-12154: TNS:could not resolve the connect identifier specified
The "ORA-12154: TNS Oracle error message is very common for database administrators. Learn how to diagnose & resolve this common issue here today.
How To Fix Log Shipping Failure Errors In SQL Server
Learn how to fix common Log Shipping Failure errors in SQL Server. Follow Datavail's step-by-step instructions, screenshots, and software script here!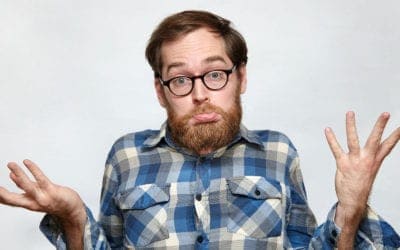 What Does a DBA Do? 22 DBA Responsibilities You Should Know About: Part I
Not everybody knows what a Database Administrator does. Learn here what DBA job responsibilities are so you can see the depth and breadth of their tasks.