In every company there's always a time to change and/or upgrade systems.  Whether it's changing/consolidating CMS's (Content Management System), migrating and/or consolidating website(s) or even changing the corporate content strategy.  Each of these situations is different but there are underlying concepts that are shared between them.
Part 1 – What is it? is going to go through the commonalities and what you should consider, while Part 2 – How to Succeed will go through the different strategies and how you can successfully plan your content migrations. So, let's start!
What is Content?
Content is any type of information stored in your system.  It can be anything from a word document, spreadsheet, script file, html file or even things like engineering drawings or images.  You can find content in your existing CMS systems, websites, emails, cloud anywhere you can read or interact with information.  But that's not all.  Content also includes the intangible things like metadata, permissions, how it's targeted, where it's stored, etc.  All of this information and information about that information is considered content.
Let me give you an example.  Imagine our system was a house and all of the things inside of our house was our content.  We could easily find everything like our couch, tv, bed, fridge etc.  That would be the content like our documents.  What about the intangibles?  Well, what colour is the couch, where is the tv?  What's the size of the bed we have and which rooms are they in? These are all the 'intangibles' about our content.
What is Content Migration?
Content Migration is the moving of content (see above for what content is) between systems.  Whether it be a different system or even the same system with a new information architecture. There are typically two types of content migrations:
Web Content. This is typically web pages, script files, information on a web page, scripts, documents, links and images
Collaborative/Shared Files. This is typically office documents like Word, Excel, PowerPoint, PDFs, images, lists
Any type of content migration is a lot of work that involves both the content owners as well as technical assets in IT.  There are ways to automate the migration but there will always be a need for manual work.
What's the Plan?
So now that we know what content is, and what a content migration is how do we do it? Well, there are five easy steps to get it all done.
1. Take an inventory of all the content
The inventory is the most important step in any content migration. You need to know how much content you have and what you're trying to move. The easiest way to capture the information you need is to use a tool. For web content you could use an SEO-Spider tool like Screming Frog, or for collaborative documents on a fileshare you could use WinDirStat and for SharePoint implementations you could use a Powershell Script (Link to Script).
The following information is a start to what you could be looking to collect. It is not an exhaustive list but should get you started.
ID (if applicable)
Title
Location (URL or Path)
Type (page type [eg Landing page, promo page], usually applicable to websites)
File Type (.html, .aspx, .doc, .xlsx, .pptx, etc…)
Links (links that are on the page or inside the document)
Functionality (if the page / document has any functionality)
2. Audit all the content you found
Now that we've inventoried all the content we will be working with we need to analyze the content.  You probably have a huge spreadsheet of all the content that exists =). We need to understand what we want to move, whether it needs to be rewritten, combined, deleted or moved as is.
For websites there are many methods to audit content, one of the most prominent is the ROT analysis. ROT stands for Redundant, Outdated, Trivial. This method helps remove any content that we shouldn't bring over.
3. Define your new taxonomy and metadata strategy
The taxonomy and IA (information Architecture) are basically the way the site is organized and how it is presented to the user.  Both of these are key for the user to be able to easily find the important content they require.
Metadata is also helps the user quickly find and sort information that is presented to them.
4. Train your users
Depending on the situation, moving to a new CMS system can be daunting. Especially changing the culture of a traditional file share to a web-based CMS. Training your users to use the new system will help them understand the benefits of the migration/upgrade as well as building adoption.
5. Create a governance strategy
Governance is a step most people always overlook.  In any good implementation of a new system a strong governance strategy can help set the policies, roles, responsibilities and processes that you establish in an enterprise to guide, direct, and control how the organization makes decisions.
For additional SharePoint resources:
Contact us about formulating a plan to discuss your SharePoint needs.
This blog was originally published on Jason's blog at: http://www.wongjason.ca/blog/content-migration-part-1-what-is-it/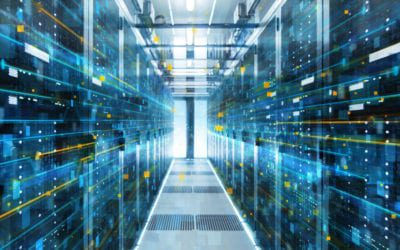 How to Solve the Oracle Error ORA-12154: TNS:could not resolve the connect identifier specified
The "ORA-12154: TNS Oracle error message is very common for database administrators. Learn how to diagnose & resolve this common issue here today.
How To Fix Log Shipping Failure Errors In SQL Server
Learn how to fix common Log Shipping Failure errors in SQL Server. Follow Datavail's step-by-step instructions, screenshots, and software script here!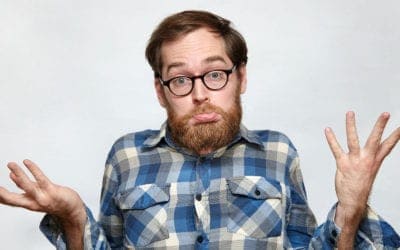 What Does a DBA Do? 22 DBA Responsibilities You Should Know About: Part I
Not everybody knows what a Database Administrator does. Learn here what DBA job responsibilities are so you can see the depth and breadth of their tasks.