+—————————————————————————+
General Ledger: Version : 12.0.0
Copyright (c) 1979, 1999, Oracle Corporation. All rights reserved.
GLDRMLDR module: Load Segment Values and Hierarchies
+—————————————————————————+
Current system time is 04-DEC-2013 16:16:48
+—————————————————————————+
2013.12.04 16:16:53:– Initializaing Load Segment Values and Hierarchies program …
2013.12.04 16:16:53:– Request ID =6365737
2013.12.04 16:16:53:– Value Set =COMPANY_CODE
2013.12.04 16:16:53:– Fetching DRM profile options values …
2013.12.04 16:16:53:– Profile: GL_DRM_VALUE_SET_PROP ==> OracleGL.ValueSet
2013.12.04 16:16:53:– Profile: GL_DRM_VER_EXPORT_PROP ==> OracleGL.AllowExport
2013.12.04 16:16:53:– Profile: GL_DRM_HIER_EXP_PROP ==> OracleGL.AllowHierExport
2013.12.04 16:16:53:– Profile: GL_DRM_VER_EXPORT_DEFN ==> EBSValueSetExport
2013.12.04 16:16:53:– Profile: GL_DRM_HIER_EXPORT_DEFN ==> EBSHierarchyExport
2013.12.04 16:16:53:– Profile: GL_DRM_WSDL_URL ==> http://server:port/oracle-epm-drm-webservices/DrmService?wsdl
2013.12.04 16:16:53:– Profile: GL_DRM_API_URL ==> http://server:port/Oracle/Drm/APIAdapter
2013.12.04 16:16:53:– Profile: GL_DRM_USERNAME ==> username
2013.12.04 16:16:53:– Scanning DRM for version to Export…
2013.12.04 16:16:57:– oracle.apps.gl.drm.ws.DrmWSClient.getVersions(): Event payload –

2013.12.04 16:16:57:– Unexpected Error -> oracle.apps.gl.drm.ws.DrmWSException: Exception when Invoking Web Service -> oracle.apps.fnd.wf.bes.InvokerException: javax.xml.rpc.soap.SOAPFaultException: Cannot getVersions. Error while processing AppParameters in SOAP Header: AppParameters does not exist in SOAP Header.
oracle.apps.fnd.wf.bes.EventDispatcher.executeSubscription(EventDispatcher.java:891)
oracle.apps.fnd.wf.bes.EventDispatcher.processSubscription(EventDispatcher.java:556)
oracle.apps.fnd.wf.bes.EventDispatcher.dispatch(EventDispatcher.java:335)
oracle.apps.fnd.wf.bes.BusinessEvent.raise(BusinessEvent.java:1819)
oracle.apps.gl.drm.ws.DrmWSClient.raiseInvokerEvent(DrmWSClient.java:531)
oracle.apps.gl.drm.ws.DrmWSClient.getVersions(DrmWSClient.java:480)
oracle.apps.gl.drm.util.DrmLoader.scanDRMVersions(DrmLoader.java:348)
oracle.apps.gl.drm.util.DrmLoader.runProgram(DrmLoader.java:133)
oracle.apps.fnd.cp.request.Run.main(Run.java:157)
+—————————————————————————+
Start of log messages from FND_FILE
+—————————————————————————+
If you see error like above, it is most likely because missing patch. make sure below batches are applied and re-test.
Make sure you applied the patch set 11659733:R12.GL.B and Pre-req: 10632813:R12.OWF.B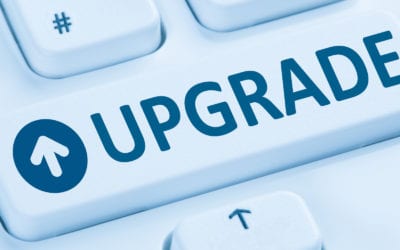 12c Upgrade Bug with SQL Tuning Advisor
This blog post outlines steps to take on Oracle upgrade 11.2 to 12.1 if you're having performance problems. Oracle offers a patch and work around to BUG 20540751.
Oracle EPM Cloud Vs. On-Premises: What's the Difference?
EPM applications help measure the business performance. This post will help you choose the best EPM solutions for your organization's needs and objectives.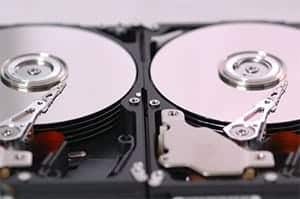 Best RAID For SQL Server | RAID 0, RAID 1, RAID 5, RAID 10
Which RAID should you use with SQL Server? Learn the differences between RAID 0, RAID 1, RAID 5, and RAID 10, along with best practices.