Whether you are a user or implementer of Smart View there comes a time when an upgrade is necessary. Since each user installs the smart view binaries on their workstation/laptop, the question of how to push a system-wide upgrade may arise. Fortunately this functionality is built into Essbase Administration Services.

Instructions
1.  From Enterprise View or a custom view, select the provider node under the Provider Services node.
2. Right-click and select Edit > Properties.
3. In Provider Services Properties, select Client Deployment.
4. Select an option:
Force Smart View client to upgrade—Requires the user to upgrade in order to continue using Smart View.
Warn Smart View client to upgrade—Informs users that a new version of Smart View is available to upgrade. Users can continue to use existing Smart View client without upgrading.
Apply Smart View client to upgrade—Enables the administrator to apply new versions of Smart View and inform users without needing to restart Provider Services.
5. Click Apply.
6. Click Close.
7. In the Provider Services directory, C:HyperionAnalyticProviderServicesredist, modify version.xml to add a line for the Provider Services URL:
http://<server_name>:13080/aps/SmartView>downloadClient
The same version.xml shows where to add the line:
<?xml version="1.0" encoding="utf-8"?>
<CommonAddinVersion>
<internalVersion>
<major>
2
</major>
<minor>
0.1.0.0
</minor>
</internalVersion>
<externalVersion>
9.0.1.0
</externalVersion>
<installFile>
http://<server name>:13080/aps/SmartView?downloadClient
</installFile>
</CommonAddinVersion>
———————————————————————————-
By completing the above steps, when users attempt  to access provider services they will be prompted to upgrade.
References
Oracle EPM Cloud Vs. On-Premises: What's the Difference?
EPM applications help measure the business performance. This post will help you choose the best EPM solutions for your organization's needs and objectives.
Hyperion Myth #9: SOX Audit Requests Are Time-consuming
With serious financial penalties, SOX audits can be intimidating — but they don't have to be. Find out how you can use Datavail's software to automatically prove SOX compliance.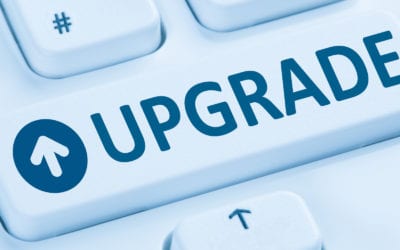 12c Upgrade Bug with SQL Tuning Advisor
This blog post outlines steps to take on Oracle upgrade 11.2 to 12.1 if you're having performance problems. Oracle offers a patch and work around to BUG 20540751.