To add comments on Oracle BI Mobile applications such as the ones downloaded from iTunes or the Android store follow the steps below:
Download BITeamwork 2.8 (or above),  Oracle Collaborative BI, and install it on your Oracle BI instance(s)
Login to your OBIEE Portal and open the portal page which you wish allow commenting
Add a Text Dashboard Object to the dashboard page
Check the checkbox for Contains HTML Markup and insert the following JavaScript snippet,



<div id="bitwAddCommentBtnOnDash01"></div> <script type="text/javascript"> /* * * CONFIGURATION VARIABLES: EDIT BEFORE PASTING INTO YOUR DASHBOARD PAGE * * */ var tw_obiserversTLD = "http://localhost"; var tw_setAccount = "29894849"; var tw_idToAddButtonTo="bitwAddCommentBtnOnDash01"; var tw_titleForButton="Add a Comment"; var tw_embeddedBIDebug=false; /* * * DON'T EDIT BELOW THIS LINE * * * */ (function() { var dsq = document.createElement('script'); dsq.type = 'text/javascript'; dsq.async = true; dsq.src = tw_obiserversTLD + '/bitw/js/embedded/dashCommentButton.js'; (document.getElementsByTagName('head')[0] || document.getElementsByTagName('body')[0]).appendChild(dsq); })(); </script>


Click OK to close the Text Properties dialog box
Save and run the dashboard page.
Open your Oracle BI Mobile HD application on your tablet and navigate to the dashboard in question.
Click the Add a Comment button when the dashboard appears.
Enter a comment in the dialog window and submit.
This comment is now stored for this dashboard page and is retrievable via RPD or immediately visible to other users in the Oracle BI portal.
Isn't Collaborative BI just Grand.
Happy Commenting!
Subscribe to Our Blog
Never miss a post! Stay up to date with the latest database, application and analytics tips and news. Delivered in a handy bi-weekly update straight to your inbox. You can unsubscribe at any time.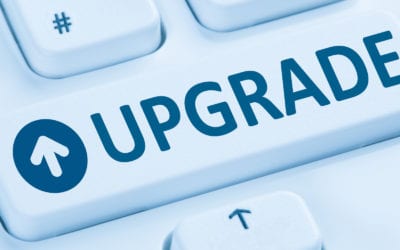 12c Upgrade Bug with SQL Tuning Advisor
This blog post outlines steps to take on Oracle upgrade 11.2 to 12.1 if you're having performance problems. Oracle offers a patch and work around to BUG 20540751.
Oracle EPM Cloud Vs. On-Premises: What's the Difference?
EPM applications help measure the business performance. This post will help you choose the best EPM solutions for your organization's needs and objectives.
8 Things Every Beginner Oracle DBA Should Know
A checklist of eight critical skills and areas an entry-level Oracle DBA should be familiar with to succeed on the job.