The holiday season is a crucial time for retailers with storefronts and e-commerce sites to drive much-needed revenue before the end of the year. There is a ton of profit potential on the line as the holiday season can see "billion-dollar days."

Consumers are expected to spend $960 billion between November and December 2022 alone. This translates to a 8% spending increase compared to 2021.
But if your database isn't prepared to handle the holiday load, you can miss out on this key revenue-producing season. Thus, it's critical to take measures to get ready for the holiday rush. Let's compare two examples: a major apparel retailer versus a phone/gift card retailer.
Here's how you can learn and apply some of the best practices used to avoid holiday disasters:
Prep Like A Pro
Holiday sales can increase your site and foot traffic easily. But when you're not prepared, it can lead to a "delay" disaster.
Take a major apparel retailer's Cyber Monday mishap that caused its site to go down.
The store offered a deal that its customers couldn't pass up: one that cut the price of every item on its site in half. However, this caused traffic to spike. Its site and systems weren't ready to handle the load. This led to the retailer extending the offer by an additional 12 hours and unhappy consumers took to social media to express their frustrations regarding the outage.
Contrast that to a phone/gift card retailer that reached out to the database experts and leveraged the help of Datavail's team of expert senior DBAs and developers to prepare for the holiday season.
Spikes in site traffic occur for this retailer beyond the Christmas holiday season into key holidays, such as Mother's Day and Easter. With this in mind, the phone card retailer took advantage of Datavail's database assessment services to monitor the health of its system.
Along with Datavail's senior DBAs and developers, the retailer prepared well in advance of the holiday season to ensure they can handle a surge in volume with a database health check.
Leverage a Dedicated Team
When disasters like a site-wide outage strike during the holidays, it's important to have a team on hand to help you fix issues.
Retailers who lack DBAs and developers with extensive experience in database monitoring and resolution can find themselves in a scurry if they are ill-prepared.
That's why the phone card retailer leveraged the help of Datavail's dedicated staff in preparation for the holiday season. Datavail provided 24×7 managed services and support, including query tuning and monitoring its Informatica processes. The team helps ensure these processes run well and feed their data warehouses smoothly.
With Datavail's flexibility, it's easy to get DBAs and developers to monitor, detect, and then fix database-related issues. The Datavail team works along with clients' critical teams to review the system and fix any issues in preparation for the projected holiday seasonal traffic.
Identify Bottlenecks (and Fix Them)
Part of keeping your site online requires ensuring you thwart potential bottlenecks. That calls for using services to detect and test for issues that can slow down your databases and essentially impact your site or point-of-sales and payment systems.
The apparel retailer missed this opportunity while the phone card retailer has proactively removed database bottlenecks over the last four years with the help of Datavail. The team's experienced DBAs and SQL developers search for bottlenecks in the system every year, such as slow running queries. Once they identify the bottlenecks, they report this data back to the infrastructure manager and work with the client's team to remove the bottlenecks.
Final Thoughts
When it comes to the holiday season, it pays to be prepared. Make sure your databases are ready for the holidays.  Contact us by phone or chat to get your database assessment now.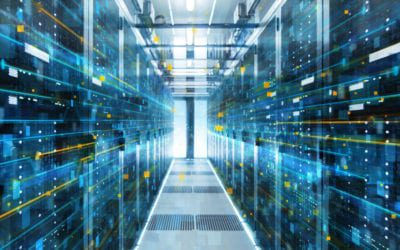 How to Solve the Oracle Error ORA-12154: TNS:could not resolve the connect identifier specified
The "ORA-12154: TNS Oracle error message is very common for database administrators. Learn how to diagnose & resolve this common issue here today.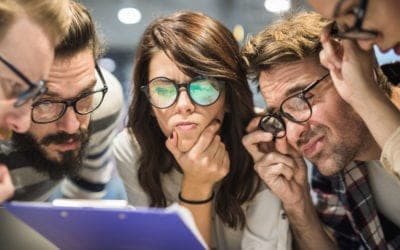 Oracle Database Extended Support Deadlines: What You Need to Know
If you're confused about Oracle's extended support deadlines, you are not alone. Here's an overview of what's in store for 11g through 19c.
How To Fix Log Shipping Failure Errors In SQL Server
Learn how to fix common Log Shipping Failure errors in SQL Server. Follow Datavail's step-by-step instructions, screenshots, and software script here!