Microsoft Azure Experts
Migration, Development, Integration & Support
We're Insiders
We're one of Microsoft's Preferred Azure Partners for enterprise & mid-market.
We've Done This Before
We've completed thousands of projects on Microsoft Applications.
Our Team is Pretty Amazing
We are over 1,000 people strong with a deep understanding of how to align technology with long-term strategic goals.
Take Action
Bring in the experts to support and streamline your Microsoft Azure needs. Whether you're migrating to the cloud, going mobile, or looking for custom development & support, Datavail offers unparalleled solutions.
Full migration from on-premises to Microsoft Azure and hybrid environments
Development on and integration with Azure
Disaster recovery and monitoring services
24/7 support
Fully managed services for applications on Azure, hybrid and on-premises
Our experts are here to discuss your Microsoft Azure needs and help you formulate a plan.
Or fill out the form below and we will contact you with more information.
Build a solid foundation as you implement cloud services from Microsoft.
Ready to Make the Move?
This is where we step in.
Readiness Assessment
We'll make sure you have the infrastructure, servers, and client requirements to move to the cloud.
Customized Solutions
We'll build customized solutions designed to make you more productive and efficient, all backed by the power of the cloud.
Managed Services
Don't worry, we've got it covered. Let us worry about database administration, server configuration, and all the other tricky details.
Worry about your business, not downtime.
We'll make sure there are a set of eyes on your applications 24/7 so they're working whenever you are. Maximize the power of your solutions and eliminate the complications and maintenance burdens with managed applications.
We can take any application and offer it as a service, for one fixed price.
Get Enterprise-Class IT for a Fraction of the Cost
Partner with the experts who can provide full customization and support across all Microsoft Applications, and integration to others.
We Can All Use a Little Help Sometimes
Gain access to the entire Datavail bench of professionals for all of your Microsoft technology support needs.
We're here to help with support and end-user training to facilitate engagement and adoption.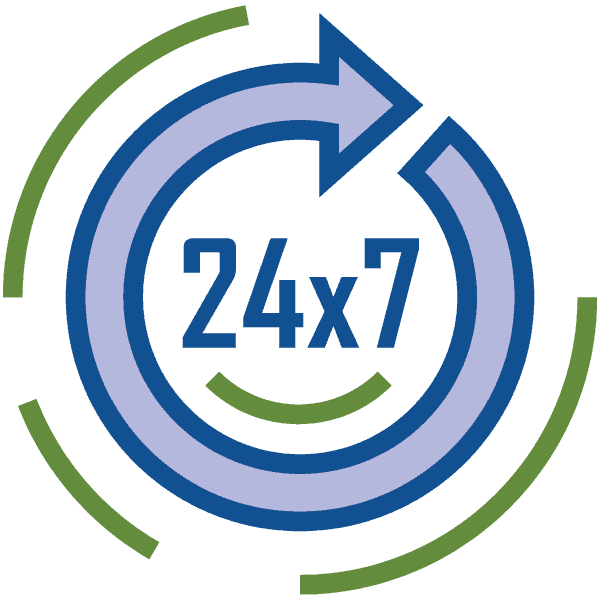 We'll Take You Beyond the Basics of Microsoft Applications
Delivering end-to-end solutions that enhance your entire application suite.
Cloud Collaboration
Ensure collaboration and access across applications.
Migrations
Seamless migrations to Microsoft's cloud products from on-premises, legacy, and other systems.
Customization
Fully custom development and integration with Microsoft's suite.
Optimize
Manage documents, people, and projects more efficiently.
Mobile
Enhance reliable mobile access to employee, customers, and members without sacrificing security.
Social
Engage, collaborate, and connect in real time through the enterprise-grade social networking and communication.
Monitoring
Monitoring and managed services to improve system reliability.
Enterprise Records Management
Manage records according to legal and regulatory requirements.
Document Management
Improve accessibility and searchability of documents within the organization.
It's time for the flexibility of the cloud without sacrificing reliability and security.
Why Work with Microsoft's Go-To Partner?
We'll create a hybrid solution that meets your business needs.
Are You Ready?
We'll make sure you have the infrastructure, servers, and client requirements to deploy.
Make the Change
We'll plan and execute full implementation with minimal downtime and pain – letting your employees get back to work, FAST.
The Cloud Your Way
Make the transition on your own terms. We'll help carefully plan what data to store in the cloud and which to keep on-premises.
Work with Us
Let's have a conversation about what you need to succeed and how we can help get you there.
CONTACT US
Work for Us
Where do you want to take your career? Explore exciting opportunities to join our team.
EXPLORE JOBS