Next-generation applications often share one particular characteristic: real-time data flows. A self-driving vehicle, for instance, has to process many data points in real-time. It looks at the distances between objects, their speeds, how big they are, potential road hazards, the direction that everything is moving, the operation of the engine and the directions leading it to the place it needs to get to. All of this information comes together to create a three-dimensional picture that stops the autonomous vehicle from getting into an accident.
Why Is Real-Time Data So Prominent Today?
One reason real-time data flows are trending is that you have so many more sensors in the modern business world. The Internet of Things empowers devices with connections that they didn't have access to previously. This hardware, particularly in sensor form, relays a wide range of data to organizations.
Companies use the sensor data alongside other sources to power real-time flows in their applications. For example, transportation companies can see where their fleet vehicles are, the weather in that area, their ETA for deliveries or pick-ups, road conditions, notifications from the drivers and many other details.
Real-time data has many uses and increasing numbers of IoT devices makes it easier to get the right information to the applications. However, existing database systems may not be suitable for working with this information at these speeds.
Handling Real-Time Data
The technology for working with real-time data has grown alongside it. Change-data-capture systems allow enterprise software to manage replication and take action based on the changed information in a real-time environment.
Solutions such as Amazon Kinesis Streams and Apache Kafka offer more options for database administrators looking for a way to address their real-time data needs. These systems deliver excellent throughput and low latency. The data moves between integrated systems instantly.
The method we use to move data between systems is changing. Enterprises are looking for the competitive advantage that real-time data processing offers will move to modern solutions.
Read This Next
Want to stay on top of upcoming trends in the database administration world? Download our white paper.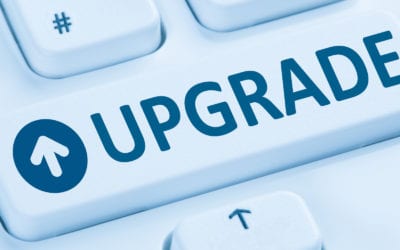 12c Upgrade Bug with SQL Tuning Advisor
This blog post outlines steps to take on Oracle upgrade 11.2 to 12.1 if you're having performance problems. Oracle offers a patch and work around to BUG 20540751.
9 Awesome Things You Can Do with SharePoint
This blog post discusses out-of-the-box uses for SharePoint that you can execute in just a few clicks without using any code.
Recover a Table from an RMAN Backup in an Oracle 12c
This blog post will is to show a table restore for one table in a container database