The Benefits of Using Microsoft Azure with SharePoint 2016
The term "cloud" implies a monolithic and singular environment that delivers computing, storage, and application services through the Internet, with an array of options within each service. One such example is the technology that has various deployment and implementation options — or topologies — SharePoint. Let's take a look at how Azure fits in with SharePoint, including recommended practices.
Traditionally most SharePoint installations have been deployed in the on-premises configuration. The on-premises format has served well in that it has allowed for:
Onsite hosting of data in a controllable and administrable environment
Collaboration in an environment that can be scaled as and when required
Flexibility to integrate with customized solutions
SharePoint online, a part of Office 365, changed the scenario even more dramatically by enabling organizations that had not budgeted for on-premises SharePoint, and the accompanying infrastructure costs, to reap the benefits of SharePoint at a low per-user fee.
The fact remains, however, that the two topologies, SharePoint Online and the on-premises installation of SharePoint, are almost diametrically opposite.
The following are a few characteristics of SharePoint Online that might prevent a full-scale migration of an on-premises SharePoint installation to Office 365 or SharePoint Online:
This is a SaaS implementation of SharePoint and the user has little or no control over customization and administration.
The SaaS version would also not support third-party or custom code, and applications that would be integrated into an on-premises installation.
There would be compliance-based restrictions that would prevent migrating all SharePoint documents to the cloud — as would be required in migrating an on-premises installation to SharePoint Online.
How do users benefit by using the cloud and maximizing their investments with SharePoint? Microsoft Azure, a cloud-based platform and infrastructure service, can bridge the gap and create hybrid solutions.
Let's look at a few benefits of using Microsoft Azure:
Given the flexibility of Microsoft Azure, SharePoint server farms hosted on this platform can be rapidly scaled up and down as per changing requirements. Provisioning and configuring a server on Microsoft Azure is a well-defined series of steps and can be easily carried out by using ready-to-deploy server images. Here is a great resource to get you started on provisioning a SharePoint farm with Azure, and another one to create a testing / dev environment on Azure using SharePoint 2016.
Microsoft Azure is natively compatible with not just SharePoint but also SQL Server and other Microsoft applications. This ensures that SharePoint servers can be seamlessly deployed onto Azure and moved from Azure to on-premises environments as and when required. This is specifically of use when creating temporary staging or testing environments or secondary production environments.
Since Azure is a PaaS and IaaS, it uses a pay-as-you-consume model that ensures you use computing resources, memory or storage capacity only as necessary. Azure is a cost-effective solution for hosting SharePoint server farms.
On-premises SharePoint installations cay be heavily customized or configured. Running a SharePoint server on Azure is no different from an onsite SharePoint installation. There are no restrictions in running third-party applications or custom code. Thus, existing investments made for customizing SharePoint on-premises can be protected when migrating the SharePoint solution to Azure.
There is more good news about SharePoint 2016. A lot of effort has gone into making it work well with Office 365 and Azure. There is much greater cohesion, interoperability and integration between Office 365, Azure and SharePoint 2016. For example, some new features and overall architectural changes in SharePoint 365 facilitate better hybrid solutions comprising Office 365, SharePoint 2016 and Azure. SharePoint 2016 also includes document deletion policies that ensure greater compliance with statutory requirements and record-keeping.
Let's face it: There will be specific use cases and scenarios where there will be no alternative except to use SharePoint on-premises. But SharePoint 2016 will allow for better user experiences with both Azure and Office 365 — thereby leveraging the productivity that Office 365 provides, and the cost benefits of a cloud-based platform and infrastructure such as Azure.
If you'd like to learn more about how SharePoint plays with Microsoft Azure and Office 365, contact Datavail today. Datavail is a specialized IT services company focused on Data Management with solutions in BI/DW, analytics, database administration, custom application development, and enterprise applications. We provide both professional and managed services delivered via our global delivery model, focused on Microsoft, Oracle and other leading technologies.
For additional resources, please download our white papers.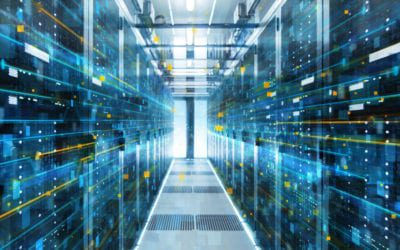 How to Solve the Oracle Error ORA-12154: TNS:could not resolve the connect identifier specified
The "ORA-12154: TNS Oracle error message is very common for database administrators. Learn how to diagnose & resolve this common issue here today.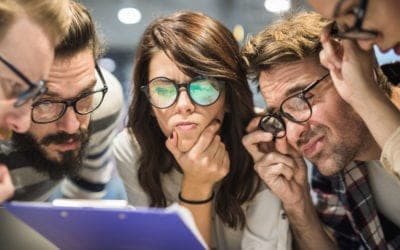 Oracle Database Extended Support Deadlines: What You Need to Know
If you're confused about Oracle's extended support deadlines, you are not alone. Here's an overview of what's in store for 11g through 19c.
Scripting Out SQL Server Logins, Server Role Assignments, and Server Permissions
This blog reviews how you can generate scripts for SQL server logins, role assignments, and server permissions for a smooth migration.